Cauvery issue: HD Deve Gowda urges unity over issue
Former Prime Minister HD Deve Gowda emphasized the importance of unity among political parties in addressing the Cauvery water issue. He drew parallels with Tamil Nadu, where regional parties collaborate effectively on this critical matter.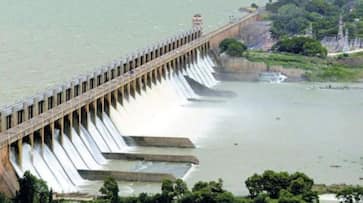 Deve Gowda encouraged Congress and BJP to set aside their differences and work together for the welfare of their state. Addressing the ongoing controversy surrounding irrigation statements made by ministers, Deve Gowda urged a more thoughtful approach. He stressed the need to assess the consequences of such statements, acknowledging the complexities of irrigation management.
Despite his health concerns, Deve Gowda expressed his willingness to cooperate and refrained from commenting on the Irrigation Minister's behavior. 
He highlighted his long-standing struggle for Cauvery water rights and called for the Cauvery River Water Authority to gather essential data on water availability, crops, and drinking water needs in each state.
Regarding speculations about JDS MLAs defecting to other parties, both HD Deve Gowda and the president of Janata Dal C.M Ibrahim dismissed such rumours. They emphasized the loyalty of JDS MLAs and their commitment to the party's stability. 
Deve Gowda also discussed preparations for local body elections and the importance of keeping the regional party intact amidst the influence of national parties.
Last Updated Sep 3, 2023, 12:08 PM IST