Bengaluru: New BMTC bus shelter stolen near Vidhana Soudha, investigation underway
A BMTC bus shelter worth Rs 10 lakhs, constructed with stainless steel, disappeared within a week of installation on Cunningham Road in Bengaluru. A case was filed under theft, and police are reviewing CCTV footage to solve the mystery.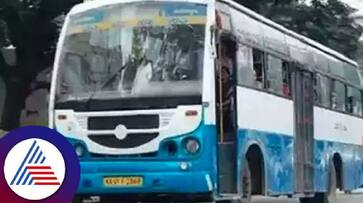 A BMTC bus shelter, valued at Rs 10 lakhs and constructed with stainless steel, mysteriously disappeared within a week of its installation on Cunningham Road. This audacious theft took place in close proximity to the Bengaluru city police commissioner's office and less than a kilometre from Vidhana Soudha.
A formal complaint was lodged on September 30, one month after the theft occurred. The complaint was filed with the High Grounds police by N Ravi Reddy, who serves as the associate vice-president of a company responsible for constructing BMTC bus shelters throughout the city.

Bengaluru: BMTC to release new app to facilitate online ticketing and real-time tracking of buses
In light of this astonishing incident, a case was registered under Indian Penal Code 379, which pertains to the punishment for theft. Reddy, in his complaint, clarified, "We are tasked with constructing bus shelters in the city on behalf of BBMP. Accordingly, we erected this particular bus shelter (near Coffee Day) on Cunningham Road on August 21. It was a stainless-steel structure with a cost of Rs 10 lakh. However, when we visited the shelter on August 28, it had vanished. We inquired with BBMP officials, who had no information regarding its removal. As a result, we decided to file a police complaint."
The diligent officers at Highgrounds police station have initiated a thorough search for the culprits, diligently reviewing CCTV footage from the scene as they work toward unravelling this perplexing mystery.
Last Updated Oct 5, 2023, 12:35 PM IST