Bengaluru Bandh explained: Why city is shutting down on Sept 26, what will be closed and more
The Bengaluru city braces for a disruptive bandh on Tuesday led by the Karnataka Water Conservation Committee, fervently opposing the release of Cauvery river water to Tamil Nadu. This protest is poised to disrupt numerous essential services in the state capital. Notably, this marks the second bandh in a single week, with pro-Kannada organizations, under the leadership of Vatal Nagaraj, planning another shutdown on the 29th.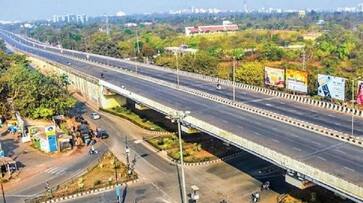 The Karnataka Water Conservation Committee, led by Shanthakumar Kuruburu and backed by 92 organizations, has called for the bandh on September 26. However, over 20 pro-Kannada organizations, including Vatal Nagaraj's Party, have opted for a state-wide bandh on the 29th. This decision underscores the significance attached to the Cauvery issue among farmer leaders and pro-Kannada groups.
The impending bandh has garnered support from various associations, potentially leading to the closure of many industries, including auto and taxi services, which could bring the bustling city of Bengaluru to a standstill.
Amidst this uncertainty, a meeting is scheduled on Monday to address the confusion surrounding the bandh. Pro-Kannada organizations led by Vatal Nagaraj, along with Shanthakumar, have been invited. This meeting aims to harmonize efforts and determine whether both factions will hold the bandh on the same day or if Bengaluru residents will face two separate shutdowns in a single week.
The underlying issue remains the release of Cauvery river water to Tamil Nadu. The Cauvery Water Control Committee is set to meet on Tuesday, prompting the Karnataka Water Conservation Committee to call for the bandh to exert pressure on the committee and related authorities. Pro-Kannada organizations are also planning a state-wide bandh on September 29, amplifying the potential impact.
Bengaluru bandh on September 26 over Cauvery dispute; transport services likely to be hit
What to Expect (Disruptions):
- Partial suspension of BMTC buses
- Ola-Uber autos and cabs not operational
- Markets affected due to support from APMC employees
- Closure of jewelry shops, disruption in movie and serial shootings
- Private schools may not function adequately
What to Continue (Operational):
- Hotels
- School-College
- Medical stores
- Hopcoms
- KSRTC buses (to some extent)
- Some markets
Key Highlights of the Bengaluru Bandh:
- Massive protest march from Town Hall to Mysore Bank Circle on September 26 at 11 am
- Demand for cancellation of Cauvery Water Control Committee and Cauvery Water Management Authority during the protest
- Advocacy for the immediate halt of water supply to Tamil Nadu
- Full support from 92 organizations, along with moral support from over 20 organizations
In an effort to avoid dual bandhs, leaders from both factions are expected to hold discussions and strive for a unified approach, prioritizing the interests of farmers and addressing the contentious Cauvery river water issue.
Last Updated Sep 25, 2023, 12:59 PM IST