Bengaluru bandh on September 26 over Cauvery dispute; transport services likely to be hit
The decision of the Karnataka Government to grant Tamil Nadu, access to River Cauvery's water has not been welcomed by quite a few citizens and the farmers' organisations and pro-Kannada activists have been protesting against it. Taking the protests a step forward in order to register their demands to the state government, a 'Bengaluru Bandh' have been called on September 26, 2023.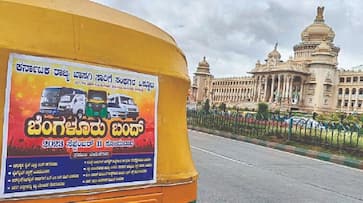 The 'Bengaluru Bandh' call issued by pro-Kannada outfits, political groups, and farmers' associations protesting the release of Cauvery water to Tamil Nadu received support from the Karnataka State Road Transport Corporation (KSRTC) Staff and Workers Federation and the Bengaluru Metropolitan Transport Corporation (BMTC). As a result, KSRTC and BMTC services are likely to be affected on September 26.
"Due to a lack of rain, over 195 taluks in the state are experiencing drought. All of the state's reservoirs don't have enough water to utilize. The likelihood of rain is likewise not good. Allowing 5,000 cusecs of water per day from Karnataka to Tamil Nadu is not feasible in this circumstance. In the state, several political parties, groups that support Kannada, and others have already joined the fight for justice," according to a statement issued by the KSRTC Staff and Workers Federation on Saturday.
KSRTC called upon the employees urging them to not run any buses in the city from 6:00 am to 6:00 pm on September 26.
A Bengaluru Bandh has been scheduled on September 26 in protest of the Karnataka government's decision to provide Tamil Nadu access to Cauvery water by farmers' organizations and pro-Kannada activists. Restaurant groups and driver unions, including those that represent auto-rickshaw and taxi apps, have also declared support for the "Bandh." Kurubur Shanthakumar, head of the Karnataka Water Conservation Committee, issued the original call for the "Bandh."
Last Updated Sep 25, 2023, 8:42 AM IST