ISL 2020-21: Sunil Chhetri satisfied with Bengaluru FC earning a point against Chennaiyin FC
With this draw, Bengaluru FC stays on the sixth, while Chennaiyin FC remains on the eighth. Both the teams have been playing the tournament since 2014 and are former champions, while the latter is a two-time champion. Both are still in contention for playoffs.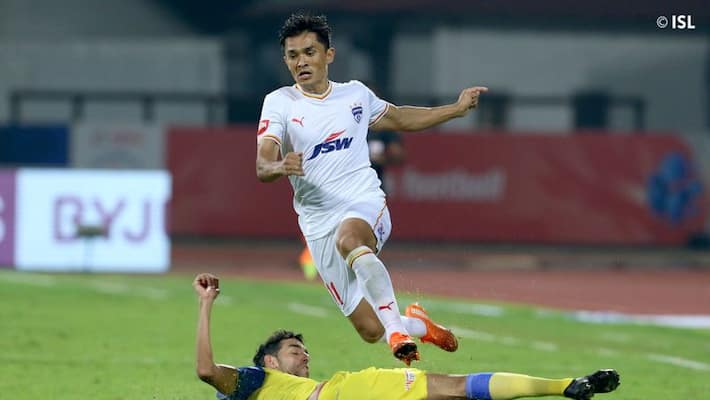 In what turned out to be a frustrating encounter, Bengaluru FC was held to a goalless draw by Chennaiyin FC in the 2020-21 Indian Super League at the Fatorda Stadium in Bengaluru, on Friday. Both the sides had their places unchanged in the table, staying on sixth and eighth, respectively.
The match saw as many as eight saves, while six of them were produced by Bengaluru goalkeeper, Gurpreet Singh Sandhu. Also, Memo came close to the winner in the 80th minute, only to be denied by the left post.
Following the game, Bengaluru skipper, Sunil Chhetri seemed delighted with the draw, as he reckoned, "I think the second half the chances we conceded things could have gone bad. We are running out of time. Balance of the game, we are happy with a point. He [Xisco] just came out of quarantine, just been four days. It's not my call. Coaching staff didn't want to put too much pressure on him. We dropped back to add the numbers in midfield to make it difficult to play."
ALSO READ: Bengaluru FC held goalless by Chennaiyin FC
"In the first year, when we had 40 points, with all the players (Miku, Erik, Juanan), we had things were different. We don't have experience, injuries, had to let go of our coach midway. We don't have things going for us, but we need to fight. I think we can finish in top four. But, it's difficult because the young kids shouldn't be getting into the team like this. Ajith, Leon, Parag, Bhutia are thrown in when the team isn't winning," he added, reports Sportstar.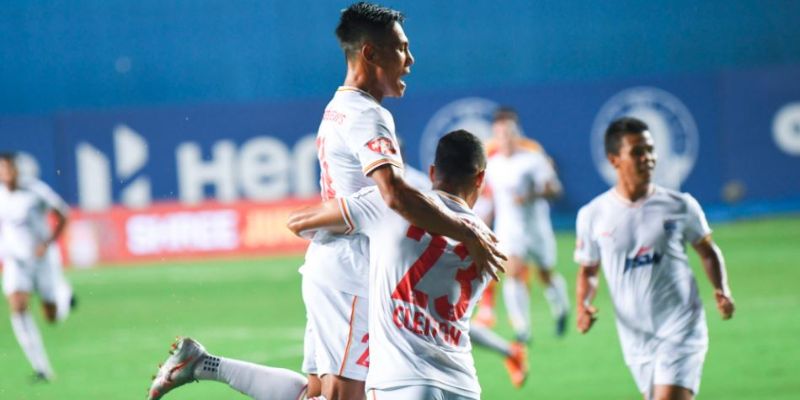 Meanwhile, Bengaluru boss, Naushad Moosa feels that his side was lucky to walk away with a point. "Lucky to get the point. Not happy with how we played. In first half, we didn't play how we wanted to play. We were better in the second. Both teams missed a lot of chances. Not really. We desperately wanted to win. We weren't playing according to the plan in the second half. We conceded space and scoring opportunities. We needed to stay compact like how we played vs EB. We played unnecessary long balls. I was doing that during the water break and told them. We wanted to win and the frustration was shown in the players. And, I needed to calm them down," he said.
As for Chennaiyin manager, Csaba Laszlo rued some of the missed chances, as his side was clearly the top side on Friday. "Vishal didn't have many saves, but we missed 5-6 chances. I am proud of my players and we are together as a unit. Lot of good things in the game. Nobody without mistakes, but we missed so many chances. Against HFC, we missed so many chances. Lanza is a good boy and he has everything we missed before. I didn't have to explain. Most important thing is helping the players create chances, but we should take the chances. I am a very religious man, but I don't know. The football gods. I don't know what we have done to them... (laughs) It's not nice. I know the fans. We are fighting and the boys are suffering," he concluded.
Last Updated Feb 6, 2021, 10:45 AM IST