ISL 2020-21: Sunil Chhetri hails Bengaluru FC young boys following season-ending loss to Jamshedpur FC
With this loss, Bengaluru FC has finished at the seventh of the 2020-21 Indian Super League table, while Jamshedpur FC finishes a spot above, on sixth. While Bengaluru is a former champion, Jamshedpur has never won the title to date, debuting in 2017-18.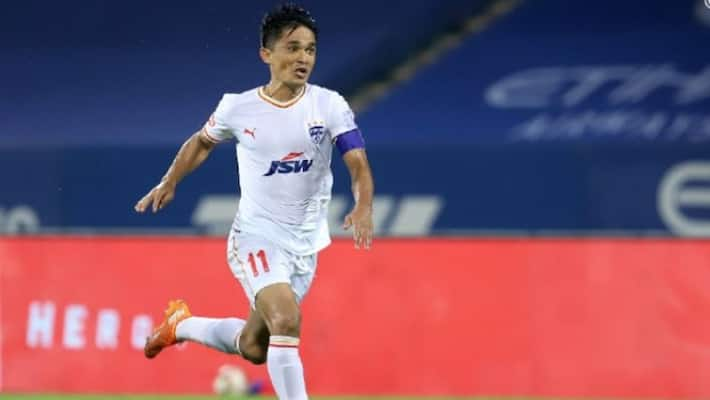 Former champion Bengaluru FC is done with its commitment for the Indian Super League 2020-21, following a 3-2 loss to Jamshedpur FC at the Tilak Maidan in Goa on Thursday. Bengaluru has finished seventh with this loss, while Jamshedpur finishes a place above sixth.
The game against Jamshedpur began with Stephen Eze's 16th-minute strike, followed by Seimeinlen Doungel (34) and David Grande (41). Although Bengaluru managed to pull back a couple from Fran Gonzalez (62) and Sunil Chhetri (71), it was not enough.
Following the game, Chhetri reviewed the season for his side as he hailed the young boys for showing promising signs. "The silver lining would be that all the juniors are doing well. Parag, Amay, Leon, Suresh, Ajith - they all got chances. They may have not got so many chances in a normal season, so that is a silver lining. The exposure will help them in the coming years and the team will get support from them. It has been a disappointing season, but we can look at the fact that the juniors did well and got so much exposure. I hope this is one-off. We are BFC and cannot do this. I hope we can come back and show our desire to bounce back," he said, reports Sportstar.
ALSO READ: Jamshedpur FC edges past Bengaluru FC in an entertaining encounter
"I want be a good example. I have fallen short this season; I have missed goals and could have defended better. I watch my games and see myself doing so many things I could have done or things I did not do. We need to rectify and comeback - all the players will do the same. We are going to come back with all the zeal and the desire," he added.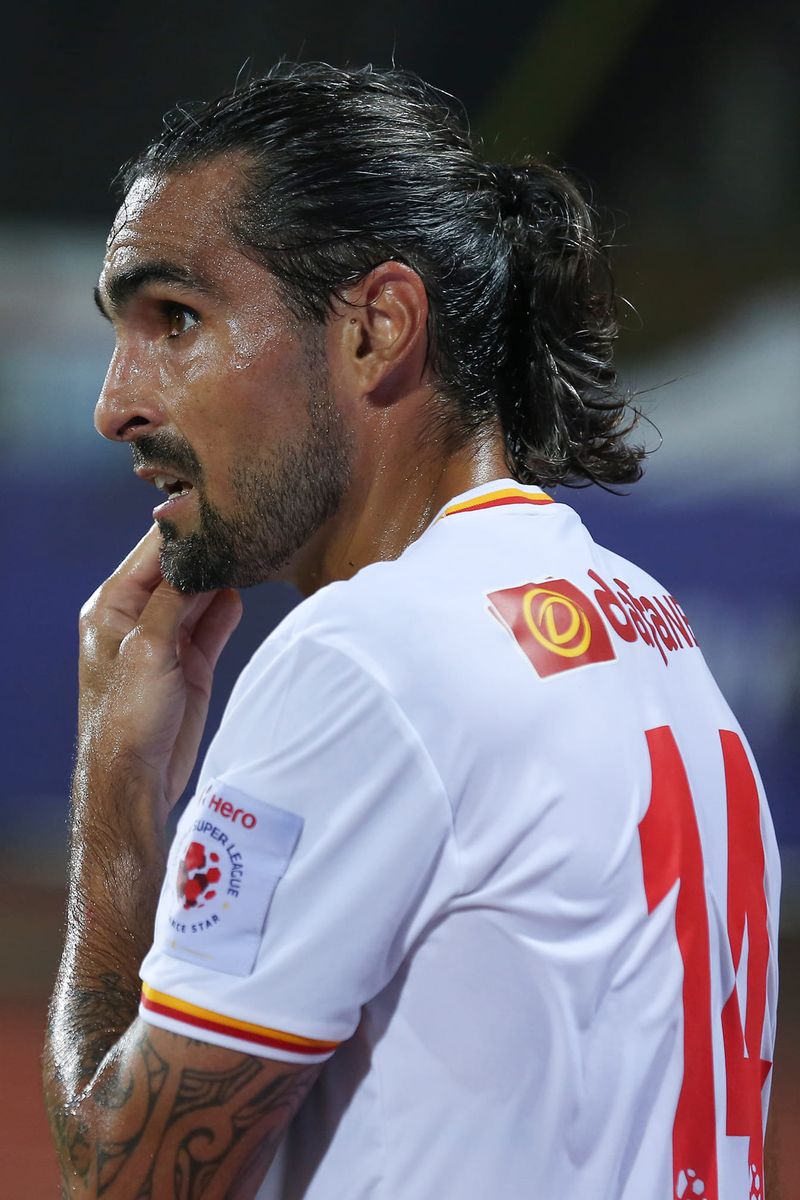 Meanwhile, Bengaluru midfielder Dimas Delgado wants the side to learn from this season's mistakes and do well in the upcoming AFC Cup. "I was very happy to be back with the boys and play the season. All of you know that it has been a very bad time for me last month. I wanted to be back with the boys till the end and finish in the best way we could. It's been a hard season for everyone. We can now look forward to the AFC Cup and focus on it and try to improve and learn from this season," he asserted.
As for Jamshedpur manager, Owen Coyle, he expressed his displeasure at the side's shaky performance in the second half, despite the win. "I think we had an outstanding first half. But, we did not have the same energy in the second. BFC came back well and put us under a lot of pressure. We had chances to put the game to bed and should have. The important thing was to win - we have 12 points from our last six games. We feel a little disappointed to not be in the top-four. If the goal we scored against FC Goa has counted, we would be in top-four. The aim today was to win and finish strong and end with three points, and we did that. We will strive to get better next season," he concluded.
Last Updated Feb 26, 2021, 11:41 AM IST