The draw allowed SC East Bengal to stay at the ninth spot in the Indian Super League 2020-21 table, while Chennaiyin stayed put on sixth. Chennaiyin is a former two-time champion of the tournament, while SCEB is making its debut this season.
Yet again, SC East Bengal failed to get on the winning list, as it settled for a competitive, yet frustrating draw, against former champion, Chennaiyin FC, in the 2020-21 Indian Super League, at the GMC Stadium in Goa, on Monday. The win made no changes to their positions in the table, as they stayed on ninth and sixth, respectively.
The game's highlight came in the 30th minute, when SCEB defender, Ajay Chhetri was sent off following his second yellow card of the game. It compelled SCEB to limit its gameplay to a defensive one.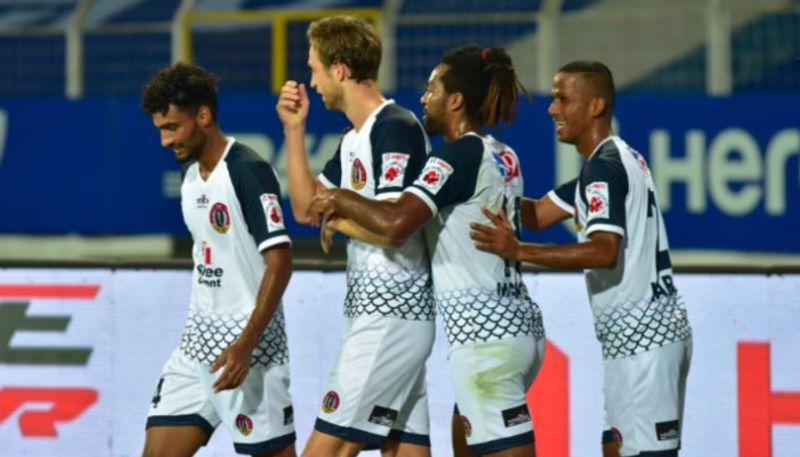 Meanwhile, following the game, SCEB manager, Robbie Fowler put the blame on the referee for a howler, as he said, "I am delighted with the resilience and attitude of our players. I am massively disappointed with referee's performance again. We've had a lot of injustice again. I'm not saying he (Ajay Chhetri) didn't deserve to be sent off, but our players were getting kicked left right and centre, and the referee didn't want to put his hand in his pocket for a yellow card. We have good players and the ISL should have good players, but when they get kicked, they don't want to come over here because they're not being looked after. It's border under disgraceful sometimes, some decisions by the referees. I am mentally exhausted because I am fighting battles with the referees every single game. It's an absolute joke. We can't keep doing this."
ALSO READ: SC East Bengal settles for yet another frustrating draw against Chennaiyin FC
"He probably did deserve the second yellow card, but not the first one. It was actually our ball for a throw-in, so he was probably not in the wrong frame of mind. We are used to it now because we've had no decisions from any referees this year. We play Mumbai City on Friday and we know what to expect...we won't be getting any decisions again because that's what it's like," added Fowler.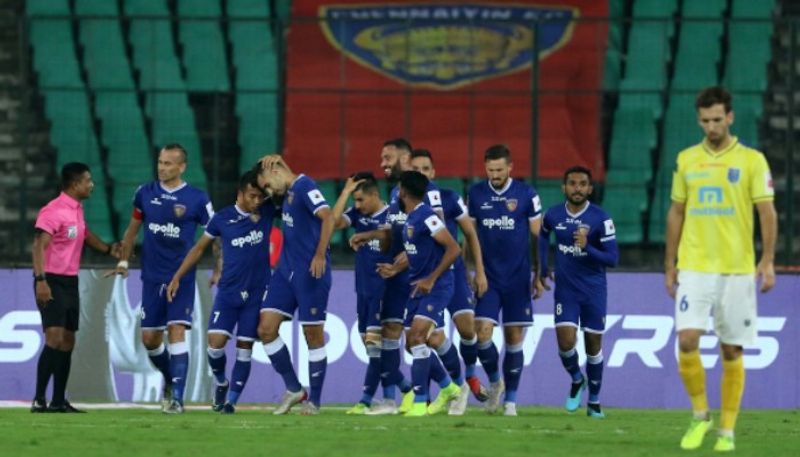 As for Chennaiyin head coach, Csaba Laszlo blamed his boys for being lacklustre. "It is so that when you have a one-man advantage you don't always win the game and you saw that today. In our case, it was maybe as a bad advantage because I saw the players thought we had already won. It was very bad. I think it was the second-worst game until now after our loss to Hyderabad. I am sad because in this case we also had the chances. If we scored 1-0, then the game is done. If they have ten men, they will fight and give everything. It was a good lesson for everybody that the game is so that you will have to do even more even when you are against ten men. We did not move much in midfield and lacked ideas and it is not what I wanted from my team," he reckoned.
"Vishal was okay, the two central defenders did everything, but I missed the creativity. After Thapa went out we had nobody, just Edwin who is creative. I tried to bring Fatkhullo in for the crosses, but he was also not the Fatkhullo which I wanted in this case. But okay, this is now over and we have to take it. This 0-0 feels like a defeat to me," continued Laszlo.
"It was very bad. He is a player who can make a difference. He told me that he wanted to come out because his hamstring was hurtling a little bit. I hope it's not so bad. I can't tell you how long he will be out, but he will definitely miss the next game as we again in three days," Laszlo concluded.