ATK Mohun Bagan is playing its debut season in the 2020-21 Indian Super League, while ATK was the defending champion from last season. It is currently placed second and is coming off a loss to Mumbai City FC, while it looks to get back on the winning track against FC Goa.
Indian football giant, ATK Mohun Bagan is off to a resounding start in the Indian Super League (ISL) 2020-21, as it is currently placed second. It is coming off a loss against table topper, Mumbai City FC, while it looks to tame FC Goa on Sunday in Bengaluru, to stay in contention for the top spot.
Ahead of the game on Sunday, players from the side were wary of the threat and unpredictability that Goa possesses. Also, with the side due to getting a couple of players back from injuries, it is confident to put up a good show.
Club winger, Edu Garcia feels, "Just because Goa defeated Jamshedpur on Thursday does not mean they will get points from us as well. In football, there are three words, win, defeat and draw. We have to know how to accept these. But, we do want to win again. We will play with that preparation this time. And, I don't want to lose any chance of any sure goal bouncing back after hitting the bar or post."
"I'm not worried about being five points behind from the top team in the league. We have enough chances to finish the competition by being at the top of the league table. It's barely halfway through the league. We have to give hundred per cent in the next ten matches. Only then, we will be able to reach the goal," he added, speaking to ATKMB ahead of the game.
He also rued his failed chances against Mumbai, as he recalled, "To our disappointment in the Mumbai Match, I missed the goal. When I hit the ball, I didn't think it would return from the post. Otherwise, we could have won the match. But, it wasn't exactly our best match. We have to try to win the Goa match by correcting our mistakes."
ALSO READ: Robbie Fowler unimpressed with SC East Bengal, despite late draw against Kerala Blasters FC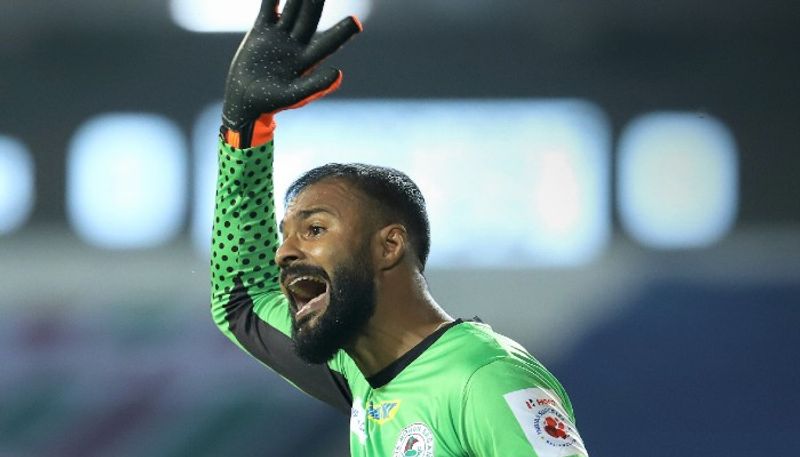 Meanwhile, goalkeeper Arindam Bhattacharya, who is returning from an eye injury, says it's not entirely healed, but good enough to play. "There is no problem with my eyes now. It can hurt a little while playing. I am preparing to return to the dressing room, keeping the target intact. We will not enter the field thinking that we will win the second match, as we had won the first match against Goa. We will play the game just like another new match and we have to win," he said.
"Goa is a strong and balanced team. One of the strong contenders to win the tournament like us. The strategy given by the coach against them has to be applied properly. There is no reason not to win if we can play your own game," he added.
"Yes, we lost to Mumbai, but we could have won that match. It is a long league. Still half of the matches are left. I don't want to think about that match. I don't think the effect of that match will be felt on Sunday's match. Instead, on Sunday, we will be more cautious as well as desperate to play well. Because if we don't win this match, we will fall behind in the league table," he further remembered.
Also, midfielder Pranay Haldar was wary that the side could not afford to commit the same mistakes from Mumbai game. "We got a chance to watch the Goa match on Thursday after returning from practice. But, we are thinking more about ourselves than to think about them. We are looking at correcting the mistakes that we made in the Mumbai match. Attempts are being made to correct it in practice. We will win only if we can play our own game as instructed by the coach. Second-round matches are always tough. All the teams are ready to give their best," he warned.
"Luck was not with us in the Mumbai match. Edu's goal got missed as the ball hit the post. The free-kick from outside the box did not score a goal. However, there is no benefit in thinking about these. We must win the match against Goa. We will go on the field, thinking positive. We have discussed that so far, that the points we have are not worse than last time. However, the points cannot be wasted," he concluded.