YKC Wadiyar clears buzz on joining politics
A fake Twitter account created buzz around the Mysuru Royal family member joining politics. Fans and followers questioned which party YKC Wadiyar would join.
Mysuru: It's very common that celebrities especially from the film industry fall prey to fake accounts on Twitter and other social media platforms. And this time, a member of the Mysuru Royal family has fallen victim.
Yaduveer Krishnadatta Chamraja Wadiyar is suddenly in the news because of a fake account in his name on Twitter.
A poll, under a fake Twitter account which went by the name 'Yadhuveer K.C Wodiyar', stirred up nearly 5,000 responses over 24 hours, since Wednesday.
"Should I join Politics?", with 'Yes' and 'No' options, was the poll question on Twitter which created all the buzz. The account Yadhuveer K.C. Wodiyar was created in 2015 and has 1,614 followers.
The voting for the poll ends on Friday and 4,637 persons had voted till 5:20 pm on Thursday. It has been retweeted by 100 users, while close to 240 commented and liked it.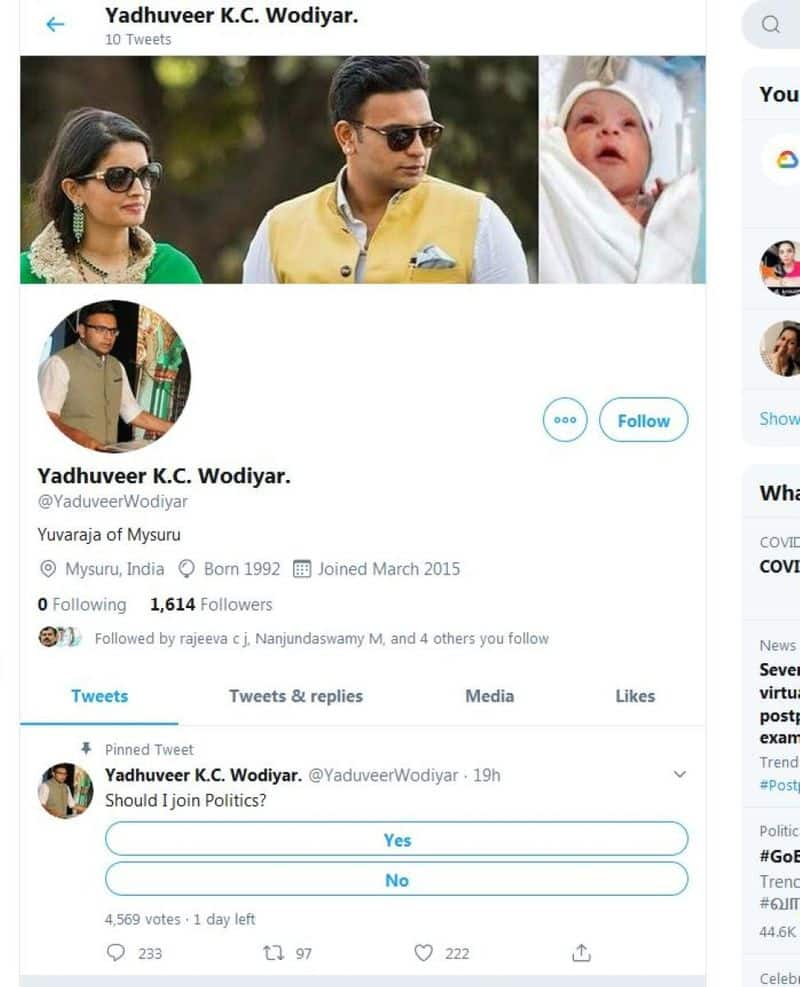 As YKC Wadiyar has been more of an icon among the younger generation, the comments were a mix of different reactions. While some said he should not join either of the national parties, some youngsters said that he should become the voice of the people.
Also read: Migrants from Bihar, Odisha head back to Bengaluru 
However, the office of Wadiyar clarified to a news portal that Wadiyar does not have a Twitter account and only has a Facebook and Instagram account.
On Thursday morning, YKC Wadiyar himself posted a story on Instagram which read, "Fake account, please do not follow" in the backdrop of the screenshot of the Twitter account.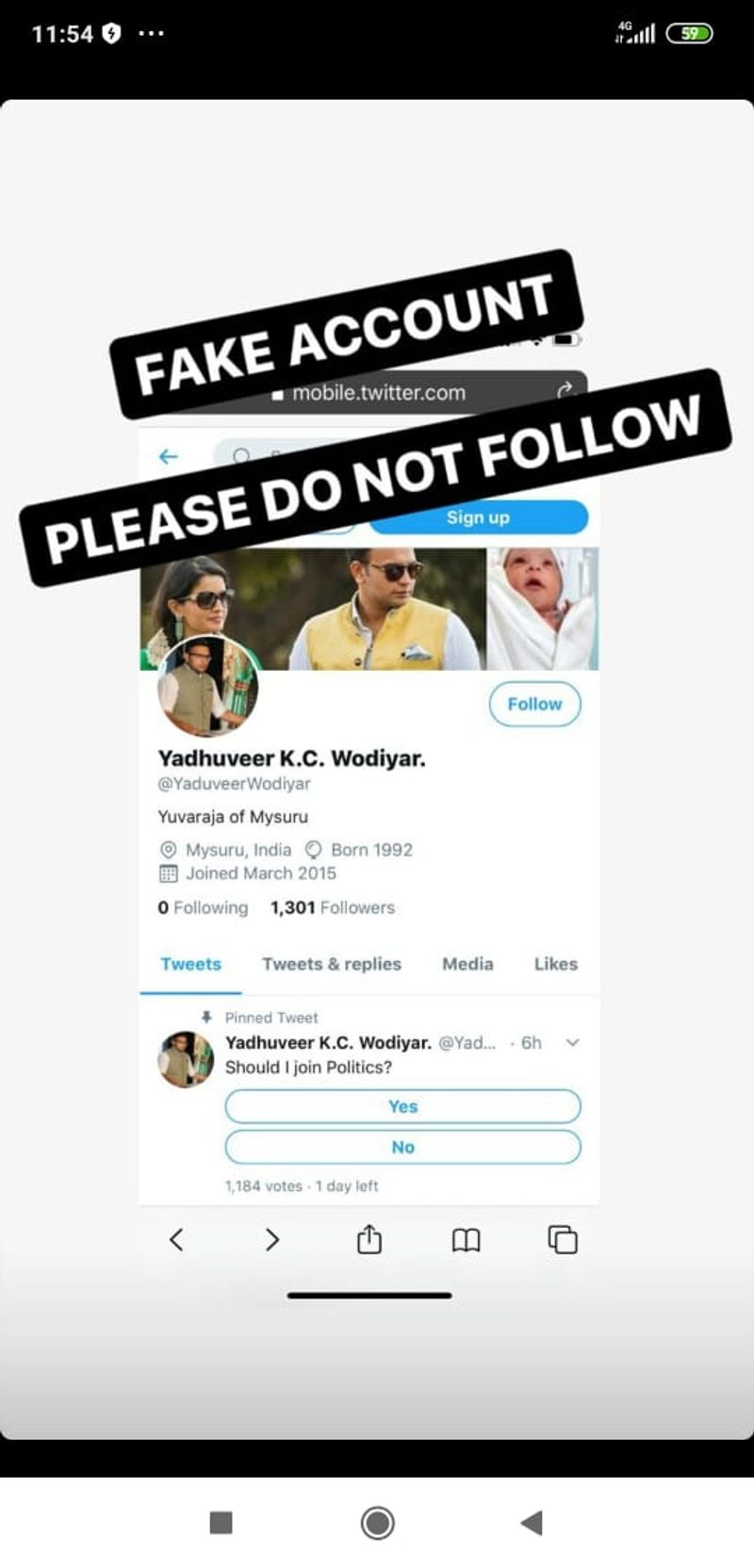 Last Updated Aug 28, 2020, 1:03 PM IST