During the organisational meeting on Friday (November 6), party workers asked Union Home Minister Amit Shah as to who will become the chief minister of Bengal if the BJP comes to power in the 2021 Assembly polls. To give a clear message to the party workers, Amit Shah said, "Don't think about who will be the Chief Minister. Our goal is to build a Sonar Bangla and an absolutely glorious India."
"Suvendu or Sourav? Who will be the Chief Minister-Face of BJP?"
This question was asked by party workers to Union Home Minister Amit Shah during the meeting on Friday (November 6). 
To give a clear message to the party workers, Amit Shah said, "Don't think about who will be the Chief Minister. Our goal is to build a Sonar Bangla and an absolutely glorious India."
Also read: Mukesh Ambani donates 20 kg gold to build main tomb of Kamakhya Temple
After hearing Shah's statement, Trinamool Congress Rajya Sabha MP Sukhendu Sekhar Roy retaliated in a press conference from Nabanna (State Secretariat). He said in a sarcastic tone, "Winning the 2021 assembly poll is a false dream of the BJP. Let them win first, then they will toss to decide who will become the chief minister."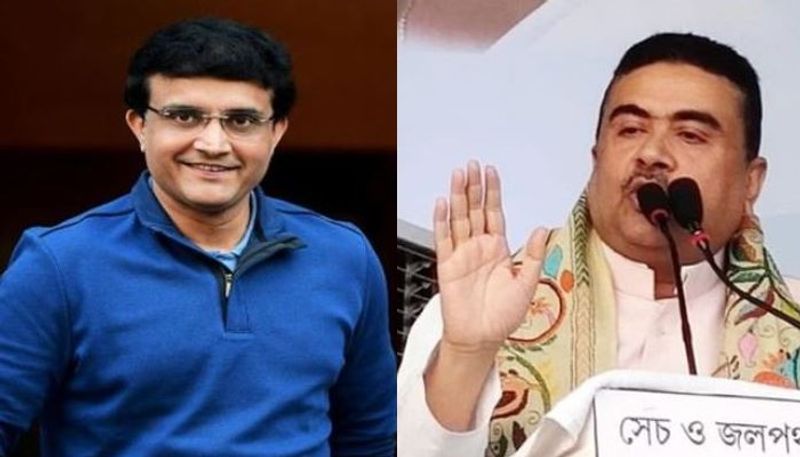 Assembly votes are approaching in Bengal. As soon as the festive season ends, the BJP will start preparations. Amit Shah gave his directions to the party workers from the organizational meeting on Friday. According to sources, Amit Shah said in the meeting that the BJP does what it promises.
Who will be the face of BJP in the state assembly vote? There are various speculations about it in different quarters. Sources claimed that in this context, Amit Shah gave a message to the party workers in the meeting on Friday. Amit Shah emphasized the booth-based program in preparation for the Assembly polls. He said to the party workers that emphasis should be laid on booths. The various fronts of the BJP will have to take assembly-based programs. In turn, the program should be kept in different blocks.
Also read: Amit Shah offer prayers at Dakshineswar temple
The Union Home Minister also directed to keep the door open for skilled organizers from other parties to strengthen the party. However, people are still not sure about who will become the chief minister of Bengal if the BJP comes to power.