'What was Governor doing for three years?' Supreme Court on delay in Tamil Nadu bills
The Supreme Court on Monday pulled up Tamil Nadu Governor RN Ravi as it resumed hearing the state government's plea against the delay by him in clearing bills passed by the Assembly. The court said, "What was the governor doing for three years? Why should the governor wait for the parties to approach the Supreme Court?"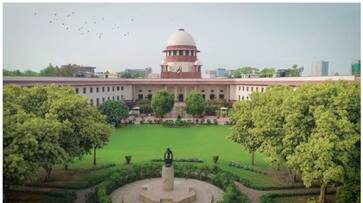 In its strong remarks against Tamil Nadu Governor RN Ravi, the Supreme Court on Monday rapped him over the delay in granting assent to bills pending before him since January 2020. The Governor's inactivity is concerning, according to the Supreme Court.
This came days after the Tamil Nadu Governor returned 10 bills, after which the state government convened a special Assembly session and readopted the bills.
Chief Justice DY Chandrachud led a three-judge bench that voiced its dissatisfaction with the Governor acting on the outstanding bills only following the November 10 verdict in the Punjab Government case.
The court said, "Our concern is that our order was passed on November 10. These bills have been pending since January 2020. That means the Governor took the decision after the court issued notice. What was the Governor doing for three years? Why should he wait for the parties to approach the Supreme Court?"
The court postponed the matter until December 1. 
The court's strong observations come days after Ravi returned ten bills - two of which were passed by the earlier AIADMK government. A furious Tamil Nadu Assembly then held a special session on Saturday to re-adopt all ten bills, which were sent back to the Governor for his assent.
The Tamil Nadu government has accused the BJP-appointed Governor of deliberately delaying the bills' clearance and scuttling the state's development by "undermining the elected administration". Kerala and Punjab have also moved the Supreme Court against their respective Governors.
Last Updated Nov 20, 2023, 4:10 PM IST