West Bengal: NIA arrests 6 suspected Al-Qaeda militants from Murshidabad
In a significant breakthrough, the National Investigation Agency, (NIA) conducted searches and raids at Murshidabad, West Bengal on Saturday (September 19) morning and arrested six suspected militants for their alleged association with Pakistan-sponsored module of the Al-Qaeda in the country.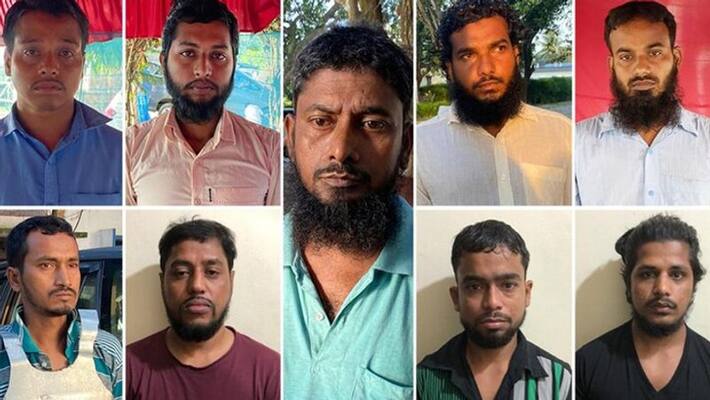 Six suspected Al-Qaeda militants have already been arrested in the state of West Bengal. The six militants arrested from Murshidabad are Abu Sufiyan, Mainul Mondal, Leu Yean Ahmed, Al Mamun Kamal, and Atitur Rehman.
A search of Abu Sufyan's house in Murshidabad was conducted. Apparently, the house was made as the secret cell from where the militants would progress their work. The investigating officers suspect that there were plans to keep bombs and firearms in the secret cells. However, the investigating officers did not allow the militants to fulfill their plan.
Also read: Kolkata Metro to increase the number of e-passes for passengers' benefit
Abu Sufian is a resident of Kali Nagar village in Ramnagar. The NIA (National Investigation Agency) has taken him into custody since his arrest on Saturday (September 19). Bomb-making equipment was recovered from the secret cell. Ladders were used to get down from the secret cell so that nobody could notice.
According to sources, tailor Abu Sufian was at home recently after falling ill. However, the shocking information is that the secret cell was made by Abu Sufyan himself. It was also known that his 5 brothers are teachers. The STF (Special Task Force) of Kolkata police reached Murshidabad on Sunday to investigate the incident.
Also read: West Bengal: 54-year-old woman tortured, gangraped by four youths in village
Incidentally, Al Qaeda militants are setting up bases in the state of West Bengal. The Central Intelligence Agency had earlier given such a warning. Six suspected al Qaeda militants have been arrested in the state.
The six militants were arrested after raiding various places in Murshidabad on Saturday (September 19) morning. Sitting in West Bengal, massive sabotage was going on in Delhi. The National Investigation Agency (NIA) was aware of this plan. So, before the plan could be implemented, the NIA arrested six members of the international Islamic militant group Al-Qaeda from Murshidabad.
According to reports, 3 more members of Al Qaeda have been arrested from Kerala. The name of the militants is Murshid Hasan, Iyakub Biswas, and Mosaraf Hossen.
Also read: West Bengal: Miscreants demand Rs 7 lakh ransom after abducting third-grade student
A senior NIA official said the agency got a tip-off about an inter-state module of Al-Qaeda the operatives at various locations in India, including West-Bengal and Kerala, which was allegedly planning to undertake terrorist attacks at vital installations in India with an aim to kill innocent people and strike terror in their minds.
"Accordingly, the NIA registered a case and initiated investigation," the official said, adding that the raids were part of this exercise.
The nine accused will be produced before the concerned courts in Kerala and West Bengal for police custody to facilitate further investigation.
According to the officials investigating the case, the arrested men are highly radicalised and were getting instructions from foreign handlers, including Pakistan-based al-Qaeda operatives, in cyberspace.
The module was planning to target vital installations in India as well as targeted killings.
 
Last Updated Sep 21, 2020, 12:14 PM IST