West Bengal: Assistant sub-inspector of Haridebpur police station succumbs to COVID-19
Assistant sub-inspector of Haridebpur police station Tushar Kanti Kule died of COVID-19 on Thursday (September 24) morning in Bangur Hospital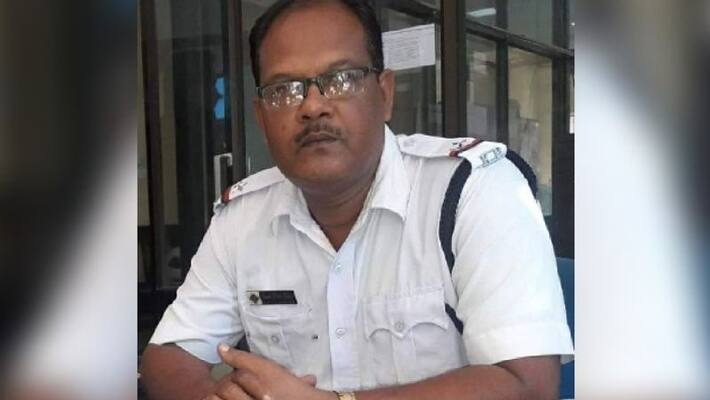 Kolkata: Assistant sub-inspector of Haridebpur police station Tushar Kanti Kule died of COVID-19 on Thursday (September 24) morning in Bangur Hospital. It is to be noted that many officials of Kolkata police have lost their lives while trying to save the city from COVID-19.
The Kolkata Police has expressed grief over his death. The news of his death was published on the official Facebook page of Kolkata Police.
Also read: West Bengal: 13-year-old blood cancer patient dies; NRS hospital accused of medical negligence
The deceased sub-inspector had fought bravely against COVID-19 but could not win the war. He was recently admitted to the hospital.
The officials of Kolkata police said, "We are by the side of the bereaved family of the late colleague, and will be there by all means."
Also read: West Bengal: Leopard cub goes missing from cage in East Burdwan's zoological park
Earlier, nine Kolkata police officials had died due to COVID-19. All the police personnel who were infected with COVID-19 have fought bravely and didn't miss their duty. They did not think twice before saving the lives of the people in the city.
However, while a few have passed away, many cops have recovered and returned to duty.
Though this comes as a confidence booster for the Kolkata police, the news of the assistant sub-inspector's death has certainly disturbed them.
Last Updated Sep 24, 2020, 6:45 PM IST