West Bengal: Leopard cub goes missing from cage in East Burdwan's zoological park
A leopard cub has gone missing from its cage. The incident is reported from Burdwan in West Bengal. As per reports, the leopard cub went missing from Ramna Bagan Zoological park in East Burdwan on Saturday (September 19).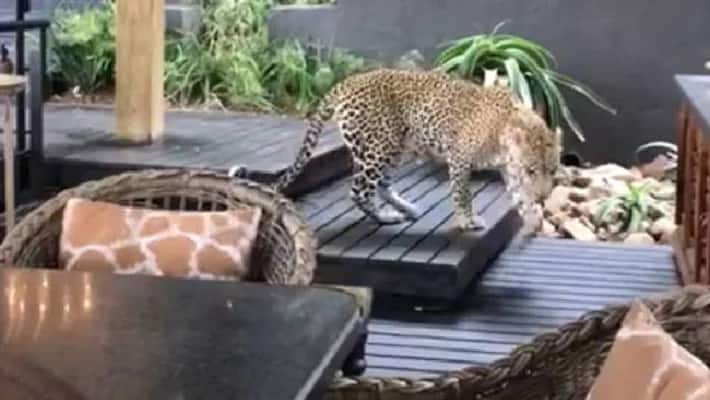 A leopard cub has allegedly gone missing from its cage at the Ramna Bagan zoological park in East Burdwan. When the zoo staff went to clean the cage on Saturday (September 19), they found only the mother.
While officials are probing the matter, they have said that the chances of the mother killing the cub can't be ruled out. According to sources, the leopard gave birth to the cub at the zoological park. After nine days of birth, the leopard cub went missing. Naturally, this incident caused a stir. The search for the animal began. The animal was initially believed to have been sold by unscrupulous traders.
Also read: West Bengal: TMC MP and actress Nusrat Jahan files complaint for use of her photo in dating app
Chief wildlife warden VK Yadav said: "We have ordered a probe. But it's also possible that the mother has eaten the cub. It happens in the wild. The mother can gauge whether the cub will survive or not. If it's weak, they sometimes abandon it or kill it themselves."
The scat sample of the mother leopard was given for examination. According to a forest official, after the test, thin hair and bones were found in it.
Also read: West Bengal: Crowd beats young man to death for burgling house
It is being assumed that the mother leopard has eaten her cub. The thin hair and bones were sent for DNA testing.
According to forest officer Debashis Sharma, "The mother leopard is 17 years old. It is being estimated that the leopard cub was probably weak. Therefore, the mother ate her nine-day-old cub. Although the matter is not yet certain."
Many animal lovers are furious about this incident. Besides poaching, they have also expressed anger against the sanctuary authorities. According to them, the zoological park is not suitable for keeping animals.
 
Last Updated Sep 23, 2020, 4:31 PM IST