UK Home Secy orders arms dealer Sanjay Bhandari's extradition to India
Fugitive defence middleman Sanjay Bhandari now has 14 days to appeal the UK Home Secretary's order in the high court.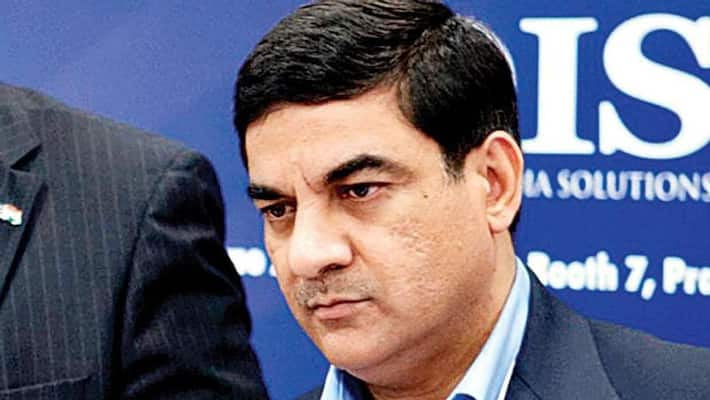 In a shot in the arm for the Narendra Modi government and the central agencies, the United Kingdom has ordered the extradition of fugitive defence middleman Sanjay Bhandari. According to reports, UK Home Secretary Suella Braverman ordered Bhandari's extradition on January 12. He now has 14 days to appeal the Home Secretary's order in the high court.
Bhandari, who was arrested on July 2020 in London, is currently on conditional bail. Besides a raft of cases that date back to the United Progressive Alliance's government, Bhandari is accused of money laundering and tax evasion. The case is with regard to property transactions allegedly linked to Priyanka Gandhi Vadra's husband, Robert Vadra.
Also Read: Exercise Varuna: India, France engage off the western seaboard
Bhandari's name first came into the limelight in 2010 over his alleged involvement in a contract for the Indian Air Force. The Central Bureau of Investigation booked him in 2019, alleging corruption worth Rs 2,895 crore in a deal for 75 Pilatus basic trainer aircraft for the IAF. The CBI booked him on charges of criminal conspiracy, cheating and 'acceptance of illegal gratification'
He is also being investigated by Delhi Police for offences under the Official Secrets Act 1923. That investigation began after the Income Tax Department found confidential defence ministry documents from his residence in 2016. To avoid paying taxes, he allegedly created fake and backdated documents to distance himself from asset ownership. He is Bhandari faces a raft of criminal investigations back in India. 
According to the Enforcement Directorate, Bhandari allegedly acquired significant income outside India, acquired assets in overseas territories and operated a number of firms in India and abroad without declaring the same to Indian tax authorities. 
Bhandari has denied all the allegations against him and is likely to challenge the UK court's order approving his extradition.
A UK court had, in November last year, ordered his extradition to India. District Judge Michael Snow had then given the order based on assurances provided by the Indian government with regard to Bhandari's incarceration once he is sent back. 
The judge had rejected the argument put forth by Bhandari's counsel that he should not be extradited on human rights grounds considering the "conditions in Indian prisons." The counsel had also claimed that Bhandari could be "tortured" by the police along with "non-state agents and from the prison guards".
The judge had then noted that there was overwhelming evidence against Bhandari and that the case against him was prima facie valid.
Also Read: Millet recipes that are must-have to stay healthy in winters
Last Updated Jan 17, 2023, 10:12 AM IST