SWR revises reservation counter timings as Karnataka announces night curfew, total lockdown on Sunday
Karnataka has been witnessing unprecedented spike in the cases with Bengaluru registering over 150 coronavirus cases for the past one week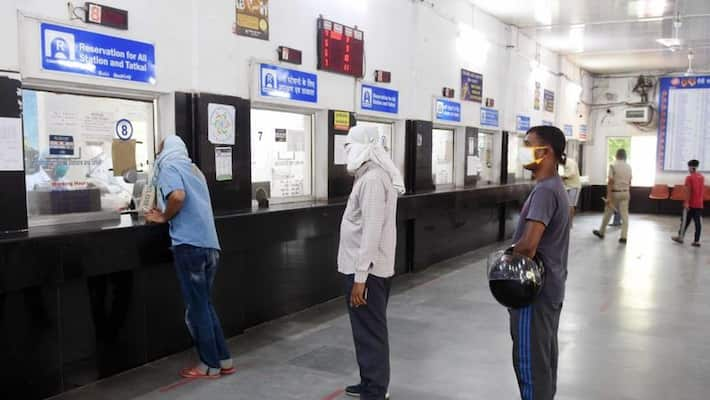 Bengaluru: In the wake of the Karnataka government announcing Sunday curfews from July 5 and extending night curfew timings from today (June 29), the South Western Railway (SWR) has revised timings of Passenger Reservation System (PRS) counters in its Bengaluru Division.
According to an official notice, PRS locations in Bengaluru will now work from 8 am to 6 pm. On Sundays, when complete lockdown is in place, all such counters except those in KSR Bengaluru railway station will remain closed. "At KSR Bengaluru City railway station, the PRS counter will function in one shift from 8 am to 2 pm," the notice read.
The Karnataka government on Saturday (June 27) took a slew of decisions including imposing total lockdown on Sundays starting July 5 in view of the spike in the number of coronavirus cases in the state.
It was also decided that there will be night curfew from 8 pm to 5 am, which will come into effect from Monday (June 29), according to an official statement.
A decision to this effect was taken at a meeting chaired by chief minister BS Yediyurappa with the ministers and officials amid growing opposition outcry to impose stringent lockdown to contain COVID-19 cases in the state.
"Lockdown would be imposed every Sunday, with effect from July 5, 2020 until further orders. No activities shall be permitted on that day except essential services and supplies. All government offices shall remain closed on all Saturdays, along with second and fourth Saturdays with effect from July 10," the statement read.
The Bruhat Bengaluru Mahanagara Palike (BBMP) Commissioner was directed to set up more number of wholesale vegetable markets to avoid crowding in large wholesale vegetable markets in the city.
It was also decided to have a centralised bed allocation system to speed up hospitalisation of COVID-19 patients.
The chief minister directed the officials to enhance the number of ambulances to carry coronavirus patients and to arrange separate ambulances for carrying mortal remains of patients who die due to the contagion.
He also directed the officials to use the police control room wireless system to identify location and easy movement of ambulances.
Yediyurappa told the officials to publish details of nodal officers working for COVID Management.
It was decided at the meeting to delegate more responsibilities to joint commissioners of eight municipal zones in Bengaluru and also appoint Karnataka Administrative Services officers in these zones to assist the joint commissioners.
Last Updated Jun 29, 2020, 9:46 AM IST