SpiceJet passenger arrested after 'misbehaving' with female cabin crew
Police have arrested a flyer accused of misbehaving with a female cabin crew member on a SpiceJet flight from Delhi to Hyderabad, officials said on Tuesday. A PCR call was received at 4.39 pm (on Monday) about a passenger allegedly molesting a cabin crew member on SpiceJet Flight-8133 from Delhi to Hyderabad.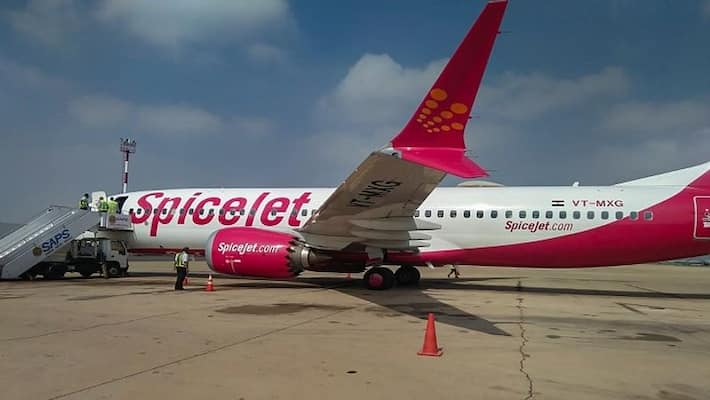 The passenger on the SpiceJet aircraft from Delhi to Hyderabad who misbehaved with a female crew member on board has been arrested by the Delhi police. The arrest followed a complaint from the security guard at SpiceJet.
"Absar Alam, the accused passenger on the Delhi-Hyderabad SpiceJet flight who misbehaved with a female crew member onboard the flight has been arrested after a complaint from SpiceJet security officer. A case has been filed as well," Delhi Police said as reported by news agency ANI.
A SpiceJet customer was allegedly deboarded earlier on January 23 at Delhi airport for engaging in "unruly and improper" behaviour on the Delhi-Hyderabad flight. Along with the man who was charged with improper behaviour on the aircraft, the co-passenger was also offloaded.
Also Read | Banned BBC documentary on Modi screened in Hyderabad university, set to be screened in Kerala
According to ANI, the passenger claimed that it was an accident caused by the aircraft's tight quarters, despite the crew alleging that the passenger had improperly touched one of them.
"On January 23, 2023, a SpiceJet wet-leased Corendon aircraft was scheduled to operate SG-8133 (Delhi – Hyderabad). During boarding at Delhi, one passenger behaved in an unruly and inappropriate manner, harassing and causing disturbance to the cabin crew. The crew informed the PIC and security staff of the same. The said passenger and a co-passenger, who were travelling together, were offloaded and handed over to the security team," a SpiceJet spokesperson said.
Also Read | AAP vs BJP: MCD likely to elect mayor, deputy mayor today; Congress councillors to refrain from voting
Meanwhile, there have been a number of incidences of disruptive behaviour by passengers on flights recently. Unruly behaviour may result in a lifetime flight ban under DGCA regulations. According to DGCA regulations, the airline in question must notify the regulator of any recorded incidents of rowdy passengers, passenger fury, or passenger misbehaviour within 12 hours of the aircraft's landing, according to the statement.
Last Updated Jan 24, 2023, 11:35 AM IST