Explosive: Sheila Dikshit is in Congress' Sahara bribery list
The list mentions Sheila Dikshit for accepting ₹1 crore from Sahara on September 23 of 2013 as Delhi CM.
Earlier, Rahul Gandhi accuse PM Modi of taking bribe from Sahara when the latter was the CM of Gujarat.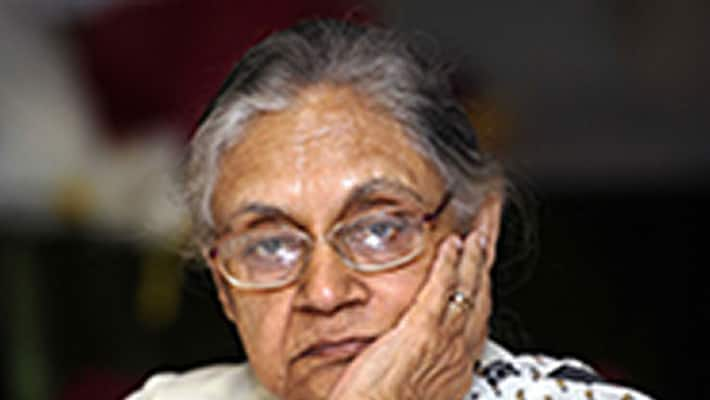 Finally, Congress tweeted the list of Sahara Bribery list and accidentally shot a bullet on their own feet by mentioning Sheila Dikshit, the former chief minister of Delhi and the chief ministerial candidate of Congress for upcoming UP assembly elections on this list as the recipient of ₹1 crore in the Sahara scam.
The party tweeted this list after Rahul Gandhi, the vice president of Congress party, accused PM Modi of accepting ₹40 crore from Sahara when Narendra Modi was the CM of Gujarat. To corroborate his claim, the party tweeted the list which ironically also includes the name of their own prominent member along with few other chief ministers.
This list mentions the names, the amount accepted and the date of accepting the bribery. According to this list, Sheila Dikshit accepted ₹1 crore from Sahara on September 23 of 2013 when she was the chief minister of Delhi.  
मोदी जी, आपको मेरा जितना मजाक उड़ाना है उड़ा लो, लेकिन इन कागजों की जांच करवाओ: राहुल गाँधी pic.twitter.com/rnICMOrr4j

— INC India (@INCIndia) December 23, 2016
This list also has names of chief ministers of Madhya Pradesh and Chhattisgarh, Shaina NC, and one Arun Jain of 'BJP office'. The list also has the dates when PM Modi supposedly received the Sahara money on 9 separate occasions as claimed earlier by Rahul Gandhi. 
However, the Supreme Court of India dismissed the documents filed under a PIL by Prashant Bhushan that Rahul Gandhi used for attacking PM Modi as 'fictitious' and 'non-authentic', and not sufficient to order a probe into the allegations. 
Last Updated Mar 31, 2018, 6:46 PM IST