Republic Day 2023: Airspace curbs in national capital for 8 days, scheduled flights won't be affected
Airspace restrictions will be in place in the national capital for eight days this month in view of the Republic Day preparations and celebrations. There will be airspace curbs from January 19 to 24 as well as on January 26 and 29.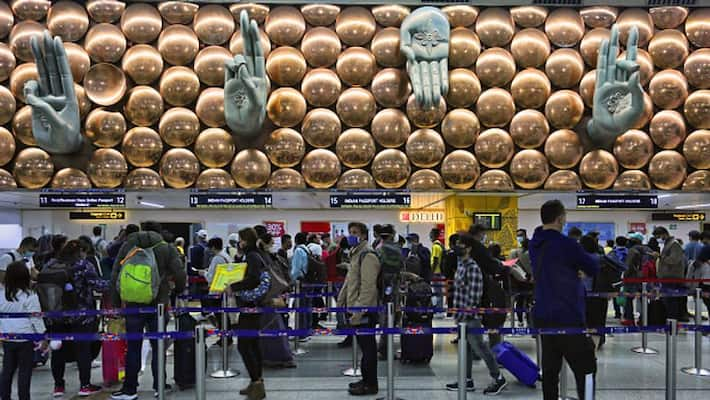 Due to Republic Day preparations and festivities, the national capital will face airspace limitations for eight days this month. Airspace restrictions will be in place from January 19 through January 24 as well as on January 26 and 29.
There will be limitations in effect every day from 1000 to 1315 from January 19 to 24. A Notice to Airmen (NOTAM) states that during this time, chartered flights, as well as non-scheduled flights of scheduled airlines, would not be permitted to take off or land at the Delhi airport. Flights that are scheduled won't be affected at this time.
Also Read | 'Plane door opened by mistake...' Aviation Minister Jyotiraditya Scindia on Tejasvi Surya's IndiGo flight act
On January 26, Republic Day, no planes will be permitted to depart or land between 07:30 to 13:30 and from 15:00 to 18:00. According to the Airports Authority of India's (AAI) NOTAM, on January 29, the day of the Beating the Retreat ritual, no planes would be allowed to land or take off at the Delhi airport between 1500 and 1900 hours.
The IAF, BSF, Army aviation helicopter activities, as well as state-owned aircraft and helicopters that are travelling with a state's governor or chief minister, would not be impacted by the NOTAM.
Also Read | 47-year-old UP BJP leader elopes with SP leader's daughter; gets expelled
Because of airspace limitations in the nation's capital this month, Tata group-owned Air India said last week that it would be postponing some foreign flights and cancelling certain domestic flights. A NOTAM is often a notice that contains information that is crucial for those working in flight operations. The largest and busiest airport in the nation is Indira Gandhi International Airport (IGIA), located in the capital, which sees about 1,250 aircraft operations each day.
(With PTI Inputs)
Also read: Assembly elections 2023: 60 polling stations in Meghalaya to be managed by young staff; key highlights
Last Updated Jan 18, 2023, 7:03 PM IST