Rajasthan politics: Ashok Gehlot replies to 3 conditions, demands Assembly Session on 31 July

The political drama in Rajasthan doesn't seem to have an end in sight. On Tuesday, CM Ashok Gehlot again called for a Cabinet meeting.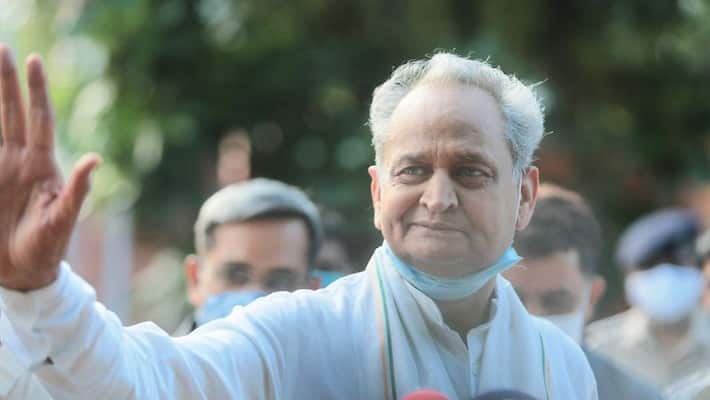 Jaipur: Rajasthan CM Ashok Gehlot has once again sent the Governor a proposal to call for Assembly Session. In the proposal, is a demand to call for an Assembly Session on 31 July. The CM has also answered the conditions put forward by the Governor. On Tuesday, CM Ashok Gehlot once again called for a Cabinet meeting. In the meeting, a resolution to call for the Assembly Session was passed for the third time.  
Earlier, Governor Kalraj Mishra had sent back the previous two proposals. Rejecting the proposal on the first occasion the Governor had stated six reasons. On the second occasion, he had sent back the proposal because of incorrect information and not receiving answers to questions posed.
Governor's 3 conditions
Rajasthan Governor Kalraj Mishra has given the order to the Ashok Gehlot government to call for a fresh Assembly Session. The Governor has said that it was never his intention to postpone the Session. However, the Governor has asked for a 21-day notice and has stated 3 conditions.
·       The Assembly Session to be called after a 21-day notice. It would allow equal opportunity to everyone under the basic spirit of the fundamental rights of the Indian Constitution.
·       If action is taken in the Vidhan Sabha session to obtain a trust vote under any circumstance, such circumstances when a petition has been filed by the Speaker of the Assembly in the Supreme Court, the confidence vote should be held in the presence of Principal Secretary, Department of Parliamentary Affairs. The proceedings should be video recorded. The confidence vote should also be broadcast live.
·       During confidence vote, social distancing norms should be followed.
Lessons for Gehlot
The political turmoil in Rajasthan has no end in sight. After BJP, the politics of allegations and counter-allegations between the Congress and the BSP began. BSP leader Mayawati has said that it was unconstitutional to merge 6 BSP MLAs in Rajasthan Congress. We will not leave the issue alone. She said that Gehlot's malicious intents have harmed her party. Now is the time to teach him the lesson. "If need be, we could even approach the Supreme Court to resolve this matter", she stated
Priyanka Gandhi takes a dig at BSP 
Congress General Secretary Priyanka Gandhi has taken a dig at the BSP. She said that the "BJP's undeclared spokespersons" has helped the party in Rajasthan. This is not only a whip but a clean chit to the murderers of democracy and the Constitution, she stated.
Last Updated Jul 28, 2020, 8:39 PM IST