Mehrauli murder case: Police say Aaftab used saw to cut Shraddha's hands, blowtorch to disfigure her face
The 6,600-page chargesheet of Delhi's notorious fridge murder case lists gruesome details of the murder and the disposal of the body. Poonawala described in his statement how he purchased a saw and three blades to chop the body. The chargesheet alleges that he shifted the body to the bathroom and cut the body into 17 pieces.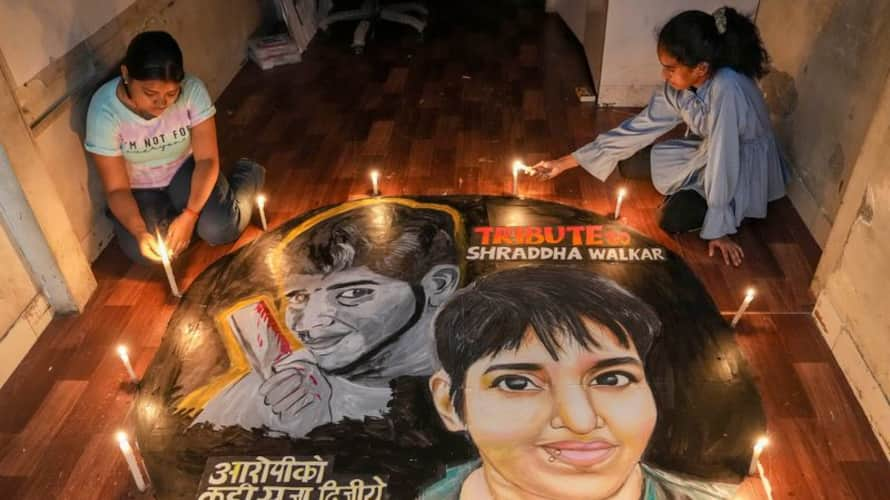 In a major development, Aaftab Poonawala, who is charged with killing his live-in partner Shraddha Walker, admitted to the police that he torched off parts of her head and face. As per the police chargesheet, Aaftab confessed that his previous disclosure on burning Shraddha's bones and grinding them was to mislead them.
The police chargesheet states Aaftab Poonawala had used marble cutting and grinding equipment on Shraddha's bones before disposing of them. It further revealed that Poonawala had disposed the victim's head after three months. 
The 6,600-page chargesheet of Delhi murder case mentions gruesome details of the murder and the disposal of the body. According to the chargesheet, his initial thought was to place the body in a garbage bag before throwing it away. Even though he had purchased a bag, he decided against it since he believed he would be discovered quickly.
Also Read | AgustaWestland chopper scam case: Supreme Court rejects bail plea of Christian Michel James
Later, particularly to separate the fingers, he had to use a blow torch. The body was ultimately cut into 35 parts and stored in the refrigerator. Aaftab visited a neighbouring hardware store the evening of the murder and bought a saw, three blades, a hammer, and plastic clips.
The chargesheet further stated that he disposed of her body parts one by one. The parts were kept in his newly bought fridge to prevent them from decomposing. "Her hair was cut off and her identity erased before throwing off all body parts in the nearby forest," it said.
Also read: Rahul Gandhi slams Centre over Adani row, unemployment in Parliament
Poonawala is charged with murdering and dismembering his live-in lover Shraddha Walker. Poonawala, 28, is accused of sawing Walker's body into 35 pieces and storing them in a 300-liter refrigerator at his home in Mehrauli, south Delhi, for about three weeks before disposing of them over many days. On November 12, police detained him.
The two met on a dating app in 2019 and moved in together in Delhi after staying in Mumbai for some time. According to the authorities, Aaftab and Shraddha frequently argued over money, infidelity, and other matters, and their relationship was tense.
Also read: Jamia violence case: Delhi Police move HC challenging order discharging Sharjeel Imam, 10 others
Last Updated Feb 7, 2023, 5:58 PM IST