Life Mission case: SC grants interim bail to M Sivasankar on medical grounds for two months
It is alleged that Sivasankar violated the Foreign Contribution (Regulation) Act in the Life Mission project. The ED has arrested only Sivasankar and Unitac Builders MD Santhosh Eapen in the case.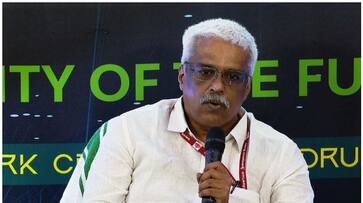 New Delhi: The Supreme Court on Wednesday (Aug 2) granted interim bail to M Sivasankar, the former principal secretary to Chief Minister in the LIFE Mission case on medical grounds for two months. Sivasankar has been in jail for over five months in connection with the LIFE Mission money laundering case.  The case involves the misappropriation of Rs 4.5 crore of the Rs 19 crore that the UAE-based NGO Red Crescent offered to build a housing complex for flood victims.
Also read: Life Mission case: Court extends former principal secretary M Sivasankar's remand to August 5; Read details
The division bench of Justice A S Bopanna and Justice M M Sundresh granted interim bail on medical grounds. The Ernakulam Medical College doctors had recommended spine surgery for Sivasankar and therefore the bail includes both the pre-operative period and post-operative care.
Sivasankar shall only visit the hospital and his home during the time of his bail, the SC bench observed. 
As for Sivasankar's request for bail, Solicitor General Tushar Mehta, who represented the Enforcement Directorate (ED), vehemently opposed it because he would influence the investigation that is still underway. 
The court in its order said, " In the matter of the present nature where some post-operative treatment is also required, we are of the view that the applicant be released on bail to avail medical treatment for 2 months. The applicant shall not go to any other place, except the vicinity of his hospital and his home."
Since his arrest by the Enforcement Directorate on February 14, Sivasankar has been held in connection with the Life Mission money laundering case. Sivasankar was remanded to judicial custody on February 24, 2023, and held there until March 8, 2023. The remand was later extended, and Sivasankar has been held in custody ever since.
Last Updated Aug 2, 2023, 1:30 PM IST