Kerala to celebrate Ramadan with restrictions: CM makes announcement after meeting with Muslim clerics
Kerala chief minister Pinarayi Vijayan thanked leaders of the Muslim community for agreeing to refrain from mass gatherings at mosques and not engage in usual celebratory customs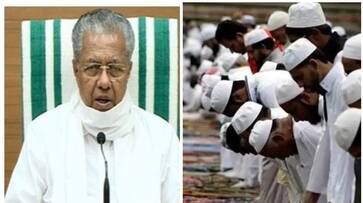 Thiruvananthapuram: In the adverse situation of COVID-19 spread in the state, Kerala will trim down its Ramadan celebrations. Chief minister Pinarayi Vijayan announced the same after holding a video conference with prominent Muslim clerics in the state. Ramadan prayers will be offered from homes instead of mosques. The clerics agreed to avoid mass prayers at mosques to avoid the spread of COVID-19.
It is also advised to avoid visiting people for the offering of Zakat. The Muslim community is planning to arrange for sending Zakat to the homes of deserving candidates. Chief minister of Kerala, Pinarayi Vijayan expressed his sincere gratitude to the Grand Muftis for their wholehearted support to his request to limit mass prayers and to offer prayers from homes. He appreciated the Muslim society for understanding the situation the state is in and accepting the painful decision of not engaging in the usual celebratory as well as ritualistic customs during the festival.
Ramadan usually calls for a mass gathering in and around mosques in Kerala. CM Pinarayi Vijayan had requested the clerics of Kerala to rethink conducting festivities as usual, given the grave condition.
Last Updated May 18, 2020, 7:34 PM IST