Kerala: Pinarayi government's bad image could lead to electoral pushback, says CPI
The Communist Party of India (CPI), the second-largest partner left coalition in power lashed out at the LDF and Kerala Chief Minister Pinarayi Vijayan for misgovernance. They said that the reputation of the party has been severely affected and this can lead to a backlash in the upcoming general elections.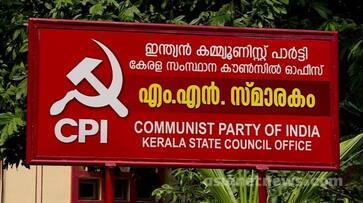 Thiruvananthapuram: The LDF administration in Kerala may see electoral backlash as a result of the ministry's ruined reputation, according to the Communist Party of India (CPI), the second-largest partner left coalition in power in Kerala. The party came down heavily upon Chief Minister Pinarayi Vijayan's style of functioning during CPI's state council meeting.
Also read: Kerala: Health Minister Veena George's personal staff accused of bribery
The Cabinet's suggested Assembly tour won't make up for the image shortfall. In their opinion, the next Lok Sabha elections will be a major blow for the alliance. A speaker criticised the Chief Minister's justification for the alleged payments his daughter reportedly received.
"The issue isn't the fault of the media. Without addressing the government's errors, there is no purpose in continuing," the CPI office-bearers said. Additionally, they said that for the past two and a half years, the government had done nothing constructive.
Additionally, the speakers made accusations against CPI ministers, claiming that nothing was happening in their offices. "Two ministers—those with responsibility for the portfolios of revenue and agriculture—never show up at their respective offices," said CPI leader Mankode Radhakrishnan, adding that there is a prevalent perception that they are inactive.
Ajith Kolady, another leader, asserted that the government was filled with corruption. The land-quarry mafia dominates the government. He said that a corporate mafia was making decisions.
"The Chief Minister will meet with prominent individuals in each constituency. Why is it necessary to speak with them?" He noted that the general public had elected the government.
Kolady advised the CPI leadership to take Vidura's stance when Panchali was being disrobed in the Mahabharata epic. "The party and the government are currently being undressed. CPI shouldn't take the Pandavas' stance of remaining silent. They should act like Vidura who spoke out against injustice," he continued.
 
Last Updated Sep 27, 2023, 9:13 PM IST