Kerala not increasing COVID tests: Government says sufficient, health experts beg to differ
Expecting more number of returnees from abroad in the coming days, health experts in Kerala have stated that the number of COVID tests should increase, if not the state would be at risk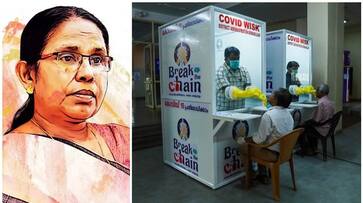 Thiruvananthapuram: Kerala is yet to ramp up its number of tests per day, despite a sudden surge in the number of incoming passengers from abroad. 
Currently, the state is testing only 20% of its incoming traffic. However, the government claims that the current testing rate is sufficient and there are adequate testing kits available. 
At the initial stage of the pandemic spread, the state used to test 500 people. But later, when Pinarayi-led government faced criticism, the testing per day was increased to 800. 
The influx of people started in the first week of May as India carried out the biggest repatriation of stranded Indians abroad, the state increasing the testing count to 1,000 cases a day.  
So far, more than 78,000 NRIs have returned to the state out of which only 15,000 have undergone COVID tests. Apart from those who were exhibiting symptoms, the state also tested 6540 people from the high risk category -- the policemen and the health officials, as a part of sentinel surveillance. 
Meanwhile, health experts sing a different tune and have said that as the number of abroad returnees increase, the state will have to ramp up the testing to 20,000 cases a day. But the state health department has confirmed that there is nothing to be concerned about.
Last Updated May 22, 2020, 12:02 PM IST