Kerala News HIGHLIGHTS: Tanur drug case: HC grants bail to all four accused
Kerala News Highlights: Tanur drug case: HC grants bail to all four accused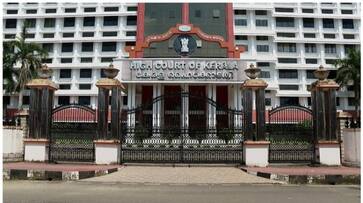 4.30 PM: Tanur drug case: HC grants bail to all four accused
The Kerala High Court on Monday granted bail to all four accused in the drug case in Tanur. The court granted bail to Mansoor, Jabir, Abid and Mohammad KT after an FSL report revealed that low-strength methamphetamine was seized by the police. One of the accused Thamir Jiffri died while in police custody.
---
3.00 PM: First ship to dock at Vizhinjam International Seaport on October 15
The first Chinese ship will dock at Vizhinjam International Ship on October 15. Earlier, it was scheduled to dock on October 4.
---
2:45 PM: 5 arrested over gold smuggling in Karipur
A gold smuggling operation in Karipur resulted in the seizure of approximately 5460 grams of gold. The police have arrested five individuals who are believed to be involved in the smuggling. Muhammad Basheer, Muhammad Midilaj, Asees from Chelakkad, Sameer, and Abdul hailing from Malappuram were arrested. The police are conducting further investigations into this case.
---
2:25 PM: Man crushed under truck in Chavakkad
A man was found dead after being crushed under the truck on Monday. The deceased was identified as Binu, a native of Peringode, Palakkad. The incident took place when Binu attempted to overtake the truck. Binu was rushed to the hospital, but his life could not be saved.
---
1.45 PM: Solar harassment case: Congress MP Hibi Eden acquitted
Thiruvananthapuram CJM Court acquitted Congress MP Hibi Eden in solar harassment case while accepting the CBI report that there was no evidence against Hibi. The court rejected the petition filed by the complainant asking not to accept the investigation report. The complaint was that Hibi committed molestation at the MLA hostel. The CBI found that the complaint had no substance and was fabricated. The CBI report also said there were no witnesses or evidence.
---
12.58 PM:  Action to be taken against cops found in inebriated state while on duty; ADGP issues notice
In a circular issued by the ADGP, it is said that strict action should be taken against the officials who are drunk on duty. It has been noticed that in many places drunken police officers come to duty. According to the circular issued by ADGP MR Ajith Kumar, SHOs have full responsibility for to control of such persons. 
---
12:45 PM: Kottarakkara court asks MLA Ganesh Kumar to appear in connection with solar conspiracy case
Kottarakkara Judicial First Class Magistrate Court has issued a notice asking Pathanapuram MLA Ganesh Kumar to appear in person in connection with the conspiracy in the solar case. The court ordered him to appear on the 18th of next month.
---
12:20 PM: Three family members found unconscious after consuming sleeping pills
Three family members were found unconscious in Koratti after consuming sleeping pills on Monday(Sep 25). The victims were identified as Thangamani (69), Bhagyalakshmi (48), and her son Athul Krishna (10). It is suspected that sleeping pills were mixed into their rice pudding. They had taken a loan of Rs 22 lakhs from the cooperative bank and were struggling with repayments, leading to the bank initiating seizure proceedings. Athul Krishna suffers from heart disease, and local residents were rallying to support the child. The Koratti police have launched an investigation into the incident.
---
10.50 AM: Life Mission case: M Sivasankar's bail extended by 2 months citing health reasons.
---
10.45 AM: Nipah update: No new positive cases today, informed the Health Department. There are 915 people in the contact list under observation.
---
10.45 AM: Karuvannu scam: Kerala Bank vice president and CPM leader M K Kannan appears before ED in Kochi
---
10.30 AM: Former Executive member of KPCC S Sundaresan Pillai passes away
Former Executive member of KPCC and Seva Dal chairman S Sundaresan Pillai passed away on Monday. He was 72. He breathed his last at Thiruvananthapuram Medical College.
---
10:10 AM: Housewife found dead outside her home in Alappuzha
A housewife was found dead due to burns in Mararikkulam, Alappuzha. The deceased was identified as Mahilamani (55), a native of Mararikkulam North Village. Her body was found outside her residence, and initial assessments suggest she may have intentionally set herself on fire using kerosene. The police have arrived at the scene and initiated an investigation into the matter.
---
10.00 AM: Chances of heavy rainfall in Kerala
Low pressure is expected to develop in the Bay of Bengal by September 30, according to the Indian Meteorological Department (IMD). As a result, there may be heavy rain in some areas. On September 27, a yellow alert has been issued for the Alappuzha, Ernakulam, and Idukki districts; on September 28, has been issued for the Kolam, Alappuzha, Kottayam, Ernakulam, Idukki, Kozhikode, and Wayanad districts.
---
9:45 AM:  2 injured after altercation at Alappuzha Bar
Two individuals were injured in a clash at Punnapra Bonosa Bar in Alappuzha. They have been hospitalized at the Medical College Hospital. The police have started an investigation and arrested four individuals involved in the altercation. The injured parties, identified as Vineeth and Vineesh, are residents of Punnapra.
---
9:22 AM: 4-year-old boy dies of snake bite in Malappuram
A 4-year-old boy died of a snake bite in Kuttippuram, Malappuram, on Monday( Sep 25). The deceased was identified as Muhammad Rashdan, son of Akbar, a native of Thrikkannapuram. The incident happened yesterday evening. He was admitted to the general hospital and was undergoing treatment there.
---
8.45 AM: ED conducts raid at several locations at PFI centres in Kerala
In a major crackdown, the Enforcement Directorate (ED) is conducting a raid at 11 centers of the banned organisation Popular Front of India (PFI) in various districts of the state on Monday (Sep 25). The inspection is being conducted in Malappuram, Ernakulam, Thrissur and Wayanad districts. 
Read More: ED raids 11 premises linked to Popular Front of India across Kerala
 
---
8.22 AM: Kozhikode is back to normalcy; Schools to reopen today
After the Nipah scare, educational institutions, including Anganwadi and professional colleges, will reopen after 11 days of online classes. 
However, the educational institutions in the containment zones will continue to be closed and operate online.
---
8.13 AM: Kerala to observe Milad Un-Nabi on September 28; public holiday declared
The public holiday commemorating Milad Un-Nabi, known as Nabi dinam, has been moved to September 28 and the holiday had previously been declared on September 27. The Islamic community celebrates this as the Prophet Muhammad's birthday.
 
Last Updated Sep 25, 2023, 5:13 PM IST