Karnataka Cabinet reshuffle: Ramesh Jarkiholi eyes deputy CM post
As the Karnataka Cabinet is likely to witness a reshuffle, Belagavi's rebel leader Ramesh Jarkiholi is reportedly trying his best to become deputy CM. It is reported that Jarkiholi, who is now a water resources minister in the BS Yediyurappa Cabinet, arrived in Delhi to meet top BJP leaders. However, due to COVID-19, no leaders were able to provide him with a meeting.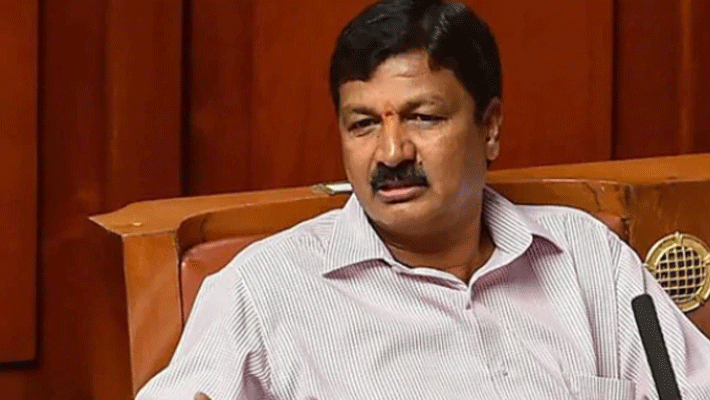 In order to maintain his bid for a commanding position, Belagavi leader Ramesh Jarkiholi arrived in Delhi to meet Central leaders to request them to make him deputy chief minister in the BS Yediyurappa Cabinet.
According to sources, the leader is trying to get his friends MTB Nagaraj, H Vishwanath and R Shankar a Cabinet berth as the state Cabinet is likely to witness a reshuffle.
By getting them on board, Ramesh who was said to have played a key role in dislodging the Congress-JD(S) government last year, wants to secure his position by obtaining minister posts for his friends.
However, he could not meet any BJP stalwarts like party president JP Nadda, Home Minister Amit Shah and others as they have distanced themselves due to COVID-19 pandemic.
The minister is said to have landed in the national capital on Sunday and hoped to get an appointment on Monday. Now that he could not meet top leaders in this regard, he will return after a few more days, sources claim.
It is reported that in case the party plans to replace Yediyurappa as chief minister, the Belagavi leaders plan to approach Delhi, recommending Union minister Pralhad Joshi's name as the next chief minister.
Joshi is a leader from Dharwad and quite popular in Maratha speaking community too in Hubballi and Belagavi.
Last Updated Aug 4, 2020, 8:16 PM IST