Infosys loses Senior EVP to rival firm amid Narayana Murthy's call for 70-hour workweek
Rajeev Ranjan, formerly Senior EVP at Infosys, left the company to become COO at Ness Digital Engineering. His departure follows a series of senior management resignations at Infosys over the past year, including its Chief Human Resources Officer, Richard Lobo. Despite these changes, industry experts believe Infosys is well-prepared to handle such transitions due to its strong team and experience.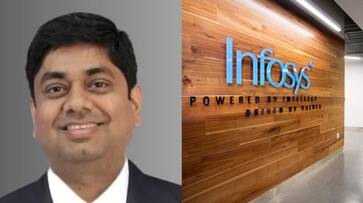 In a significant development for the Indian IT sector, Rajeev Ranjan, who held the position of Senior Executive Vice President (EVP) at Infosys, has made the decision to leave the country's second-largest software services exporter. Ranjan, a seasoned professional with a remarkable 24-year tenure at Infosys, has recently joined the US-based engineering company Ness Digital Engineering as their Chief Operating Officer (COO).
Rajeev Ranjan had served as the Service Offering Head for the India and Japan commercial units during his tenure at Infosys. He initially joined Infosys in August 1999, following a two-year stint at Tata Motors and a subsequent one-year period with NexGen Information Solutions (NexGenics). He initially held the position of Vice President and was later promoted to the role of Senior Vice President within Infosys.

Infosys ends WFH flexibility, shifts to 10 days in office for some employees
While Ranjan's departure from Infosys occurred in August, it adds to a growing list of senior management resignations within the company over the past year. The Bengaluru-based IT giant saw the departure of Richard Lobo, its Chief Human Resources Officer with a 23-year history at Infosys, in August. Moreover, earlier this year, leading IT firms Tech Mahindra and Cognizant made significant appointments by hiring Infosys Chairman Mohit Joshi and Ravi Kumar S as their respective CEOs.

Fraud Using Sudhamurthy's Name Unveiled, Complaint Filed Against Two Women at Jayanagar Police Station
Infosys is not the only tech organization grappling with the loss of experienced employees. Competitors like Wipro have faced similar situations, as well as Cognizant, which secured former Wipro Chief Financial Officer Jatin Dalal. Furthermore, CEO Rajesh Gopinathan, who had a 22-year career at TCS, India's largest IT firm, also left TCS in March this year.
Despite these senior-level departures, industry experts believe that Infosys is well-equipped to manage such changes. The company has developed a robust team over the years, enabling it to adapt to senior-level exits without significantly affecting its operations. According to Sanjeev Hota, the Head of Research at Sharekhan, this should not pose a substantial challenge for Infosys, as it has the necessary bandwidth to navigate these transitions seamlessly.
Last Updated Nov 4, 2023, 5:10 PM IST