Illicit liquor case: 2 Congress MPs accuse Punjab CM of being responsible for over 100 deaths
Punjab CM Captain Amarinder Singh is being targeted by two Congress MPs in the illicit liquor case which has now claimed the lives of more than 100 people in the state.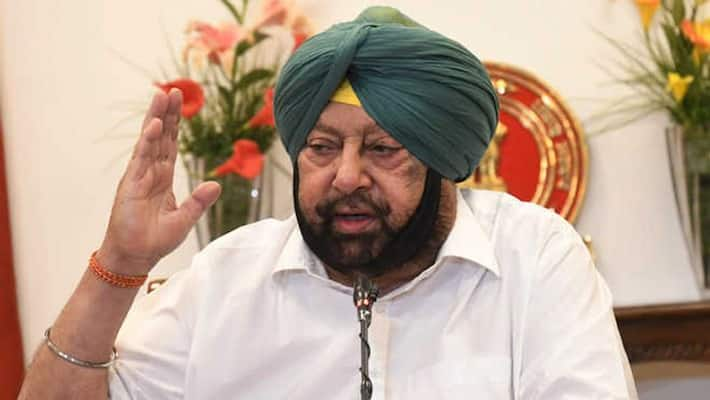 Chandigarh
Punjab CM Captain Amarinder Singh is being targeted by leaders of the Opposition parties but also by some of his own in the illicit liquor case. Two Rajya Sabha members from Congress and one former MLA have started a campaign against the CM. However, more than six ministers have also come out in defence of the chief minister.
Taking the side of Captain Amarinder Singh, minister Sunder Sham Arora has said that this is not the time for dirty politics but for all the parties to come together and fight evil. Sports and Youth Affairs minister Gurmeet Singh Sodhi has said the allegations are ironic. During the reign of Akalis, between 2012 to 2016, such incidents have occurred in Gurdaspur and Batla. In the Batla incident, neither an FIR was lodged, nor was any action taken against the accused. Further defending the CM, he added that the chief minister has suspended 13 officials of the Excise and Taxation Department and police.
At the same time, Social Security and Women and Child Development minister Aruna Chaudhary said that Punjab Police is capable of solving the issue, adding that the CM has ordered to bring criminals under the ambit of the law. Health minister Balbir Singh Sidhu and ministers Trupt Rajinder Singh Bajwa and Bharat Bhushan Ashu, while defending the CM, have rejected the allegations of the Opposition.
Congress president and Rajya Sabha member Pratap Singh Bajwa and Shamsher Singh Dullo have opened a campaign against their own government in the case of poisonous liquor. They have demanded a CBI inquiry. After meeting Governor VP Singh Badnaur, they said that this is a big case and CBI should investigate it.
Bajwa and Dullo have handed a four-page joint letter to the Governor and said that illegal liquor factories are running in CM's district and his wife's parliamentary constituency. They had raised this issue many times. They had also written to the CM about this, but no action was taken, they stated.
Illegal liquor was sold during the lockdown in Punjab. The government had to incur a loss of Rs 2700 crore. The illegal liquor mafia in the state has now claimed the lives of over a hundred people.
The two Congress leaders have alleged that the CM had complete information about the illegal business of liquor in the state. Hence, the CM cannot be trusted with an impartial inquiry in the case, they stated, adding that in order for the truth to be established, the CBI and ED should look into the case.
The Punjab government has asked the divisional commissioner of Jalandhar Raj Kamal Chaudhary to conduct a judicial inquiry into the matter. 
Last Updated Aug 4, 2020, 3:27 PM IST