Gandhi Jayanti: When Rs 4 became a bone of contention between Mahatma Gandhi and Kasturba
In the article titled, "My Sorrow, My Shame", Gandhi had criticised the shortcomings of some of the inmates, including his wife Kasturba at his ashram in Ahmedabad in Gujarat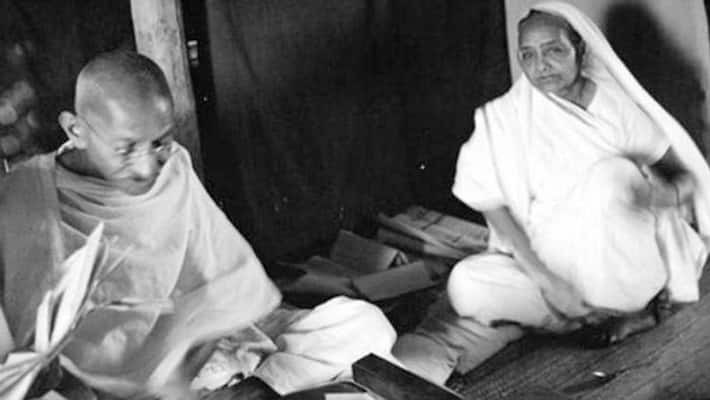 Thiruvananthapuram: The act of Kasturba Gandhi keeping Rs 4 with her 'unlawfully' had irked the Father of the Nation, Mahatma Gandhi and prompted him to write an article about her lapse, records show.
At a time when the world is set to celebrate his 151th birth anniversary, a 1929 article which appeared in 'Navajivan', a weekly newspaper published by Gandhi, reveals his uncompromising stand for truth and ethics.
In the article titled, "My Sorrow, My Shame", Gandhi had criticised the shortcomings of some of the inmates, including his wife Kasturba at his ashram in Ahmedabad in Gujarat.
He also gave an explanation at the outset on why he decided to write this article.
"Ultimately, I came to the conclusion that it would be a breach of duty if I did not," Gandhji pointed out.
The 'Father of the Nation' said he had not hesitated to count many of the merits of Kasturba in his autobiography, but "she has got weaknesses too which mar these virtues."
Although she had given away all the money considering it to be the duty of a wife, "an ununderstandable, worldly desire still persists" in her, the Mahatma noted.
Also read:  Entrepreneurs express desire to launch own platform hosting apps: Atmanirbhar Bharat
"A year or two back, she (Kasturba) had kept with her one or two hundred rupees which were received as presents from various persons on various occasions," he wrote.
"The rule (at the ashram) is that she cannot keep anything as hers, even when it is given for her. So this keeping of money was unlawful," Gandhiji said.
With a tinge of sarcasm, he said his wife's "delinquency" was detected following the arrival of some thieves at the ashram.
"Fortunately for her and for the mandir (ashram), once thieves entered her room. They did not get anything, but her delinquency was detected owing to their coming," he wrote.
Though Kasturba repented sincerely, it was proved "short-lived", Mahatma said, adding that a real change of heart had not taken place and the "fascination for treasuring money" had not vanished.
"Some days back, some strangers presented four rupees. Instead of giving away the money to the office, according to the usual rule, she kept it with herself."
Referring to the act as "theft" in the article, Gandhi said one of the inmates had pointed out the mistake to her, leaving her repentant.
Last Updated Oct 2, 2020, 11:01 AM IST