Cows are spoken for and taken care of in India but the country's poor have no one to champion them.
States across the country ensure that their cows are protected but its come at the cost of human life.
Cows have become a prized possession in India. Their cause isn't just championed by gau rakshaks (cow protectors), they are protected by a slew of very stringent laws which remind the country that the cow, above everything else, occupies a special place. In some cases, this place is more important than the value attached to an average Indian's life.
Just recently, Uttar Pradesh's Deputy Chief Minister, Keshav Prasad Maurya unveiled an emergency ambulance service for cows. Only a little while later, a man in the same state carried his 15-year-old son's dead body because he couldn't find an ambulance. The stark difference in the state's approach towards its citizens and its bovine population was telling.
But the state of Uttar Pradesh isn't unique or alone in this regard. Several states have implemented extreme laws in an effort to save its cows. For instance, anyone can face a life-sentence if they slaughter a cow in Gujarat. In all Indian states except West Bengal and Kerala, cow slaughter is banned and there are many other laws that surround its possession, transportation, consumption, among other things.
Cows, the milky white docile animals do need to be protected in India, especially from the leather industry. They do need access to healthcare like many other animals in the country. However, protection of cows often comes at the cost of human lives.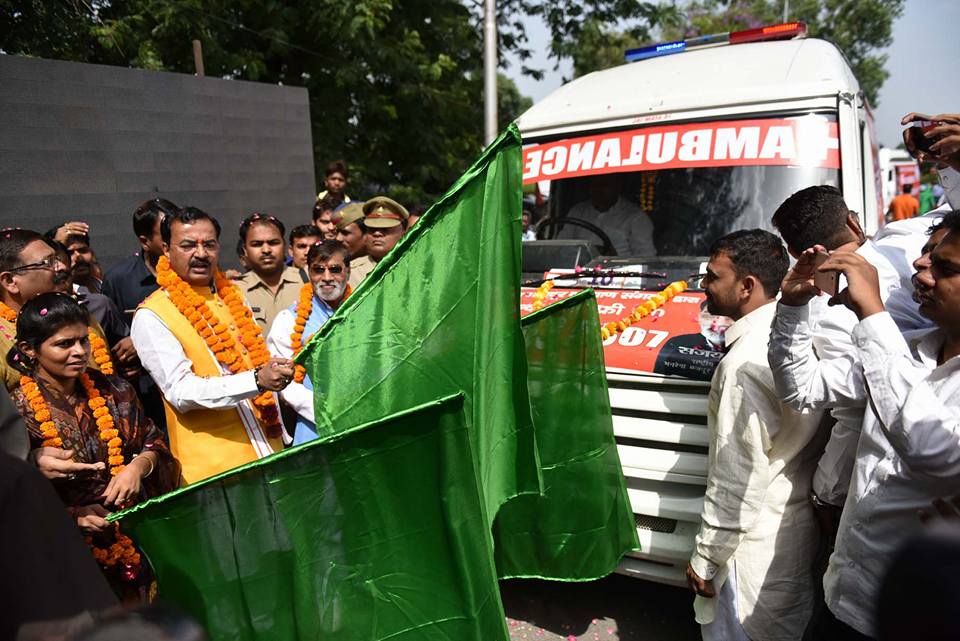 Just recently, two Muslim men in Assam were beaten to death by Hindus who suspected them of stealing cows. So far, at least 10 Muslims have lost their lives on suspicion of theft, slaughter etc of cows. Hindu activists in Rajasthan weren't apprehended for setting ablaze trucks that were transporting cattle. In India today, the cow is spoken for, taken care of and shielded against those who attempt to threaten its existence. However, the rest of the human population, especially those who are marginalised have no one to stand up for them.  
The country no doubt looks upon the UP man's grief and his struggle with horror and scepticism but unfortunately, many like him can't look to the law for recourse or find protection or justice that are swift like the kind that's available to the country's bovine population.