Coronavirus: Nessa's 'Coronabox' technology with UVC radiation to fight COVID pandemic
Founded by entrepreneur Akshat Khare, Nessa Illumination Technologies has come up with a new device called Coronabox that disinfects with UVC radiation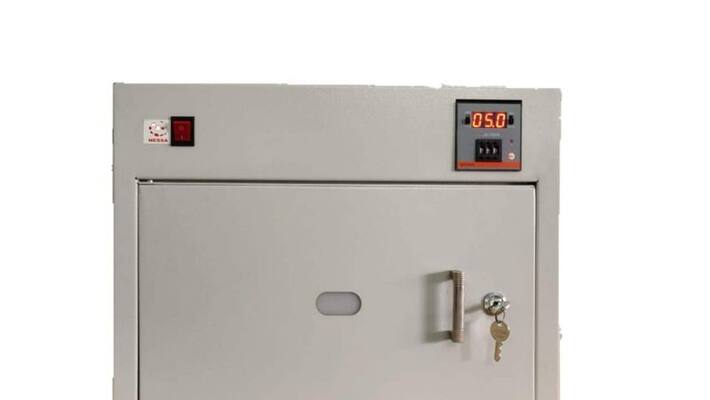 Bengaluru: With the coronavirus pandemic rampant across the globe, hygiene and social distancing has become the new norm. Many across countries are in the race to develop a vaccine for COVID-19 that can help people survive and revive economies. But that's going to take a long time.
However, medical experts and the World Health Organisation (WHO) have time and again urged people to maintain hygiene by washing hands, sanitising frequently and maintaining social distance. 
In the current COVID-19 crisis, Nessa Illumination Technologies Pvt Ltd has come out with a range of UVC (Ultraviolet-C) products which can act as very effective tools for day to day disinfection and help the "unlocking" process.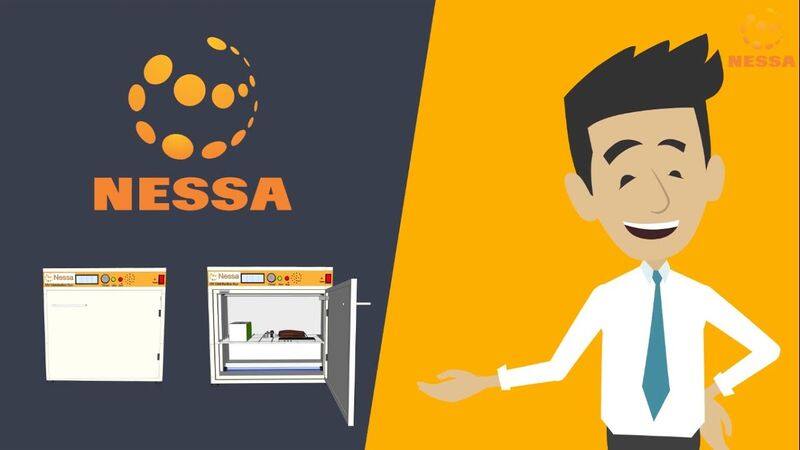 The company has created a "Coronabox" inside which one can put daily items like masks, groceries, cash, mobiles, laptops (in fully open position), parcels, stationery and others, and the box can disinfect such items of pathogens within just 30 seconds.
There are NABL approved lab test reports by the company that certifies the claims. It comes with all safety features like door sensors and timers to protect human skin and eyes from UVC radiation.
These can be used in any setup -- offices, classrooms, homes, cars. Nessa also provides surface and air portable disinfection lamps which can disinfect such closed spaces in 15-30 minutes and greatly reduce the chances of infection getting spread further by people. This product comes with a human occupancy sensor and automatically goes off instantly if a human is detected in its vicinity. Additionally, it has delay timers so that UV light doesn't turn on instantly in front of anyone.
When asked about the effectiveness of UVC technology on coronavirus, Akshat Khare, founder of Nessa said, "Our research is further substantiated by recent research papers being published worldwide by various universities and laboratories which show UVC radiation, especially 254 nm and 222 nm wavelength, effectively deactivates coronavirus if supplied in the right dose."
Nessa is an electronics manufacturing company based out of Ahmedabad specialising in Solar, LED and UVC technologies.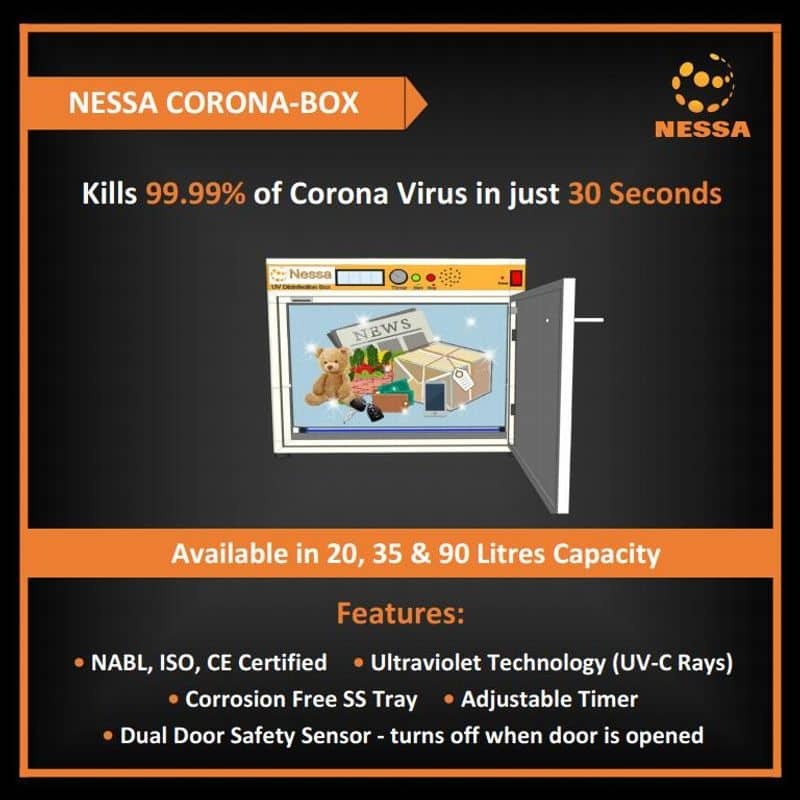 Founded by Akshat Khare and Dhaval Shah, the company has always focussed on research and development since its inception and has been creating innovative products.
With the ongoing coronavirus pandemic, such products can greatly help control the crisis while ensuring safety of all and also help the government in its "Unlocking" process to revive the economy.  
 
Last Updated Jul 28, 2020, 6:04 PM IST