Coronavirus: Bengaluru's first case of reinfection reported
A 27-year-old Bengaluru woman has been admitted to a private hospital after contacting the coronavirus once again after recovery. This has been reported to be the first case of reinfection in the city.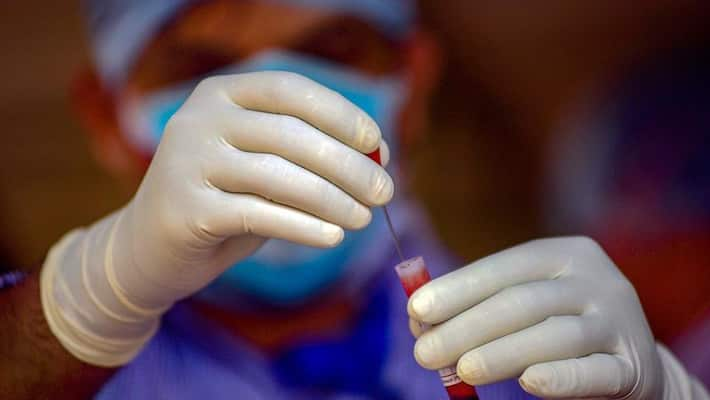 Bengaluru: Bengaluru has reported its first case of Covid-19 reinfection.
The patient has been identified as a 27-year-old woman who had recovered from the infection, and has contracted the virus again, in the span of a month.
The case has been confirmed by the Fortis Hospital in Bannerghatta Road, Bengaluru.
Doctors from the private hospital confirmed to various news portals that the patient is the "first case of Covid-19 reinfection" in Bengaluru.
According to the team of experts in the Department of Infectious Diseases in the Fortis hospital, the woman, who had no other medical issues, tested positive for Covid-19 for the first time in July.
The hospital team stated that the 27-year-old woman had developed mild symptoms of fever and cough. The patient had, however, recovered well and was discharged after testing negative for the viral infection.
Also read: Karnataka: Sandalwood drug racket: Karnataka's film chamber says no action to be taken against accused artists
Dr Pratik Patil, Consultant, Infectious Diseases, at the hospital stated "The patient was discharged on July 24. However, nearly after a month, in the last week of August, she developed mild symptoms again and has tested positive again. This is possibly the first reported case of Covid-19 reinfection in Bengaluru".
Dr Patil stated "Normally, in case of infection, the Covid Immunoglobulin G antibody is tested positive after 2-3 weeks of infection. However, in this patient, the antibody has been tested negative, which means she did not develop immunity after infection".
The doctor also clarified that antibodies may not be produced by every individual, or, if they do develop, they may not last long enough, therefore allowing the virus to enter the body and cause the disease again.
Cases of reinfection have earlier been reported from Telangana and Maharashtra in India, and other countries, including Hong Kong, US, Netherlands, and Belgium.
Last Updated Sep 7, 2020, 3:25 PM IST