Sandalwood drug racket: Karnataka's film chamber says no action to be taken against accused artists
The Karnataka Film Chamber of Commerce has clarified that no action will be taken against actors accused in the Sandalwood drug racket until investigations are completed.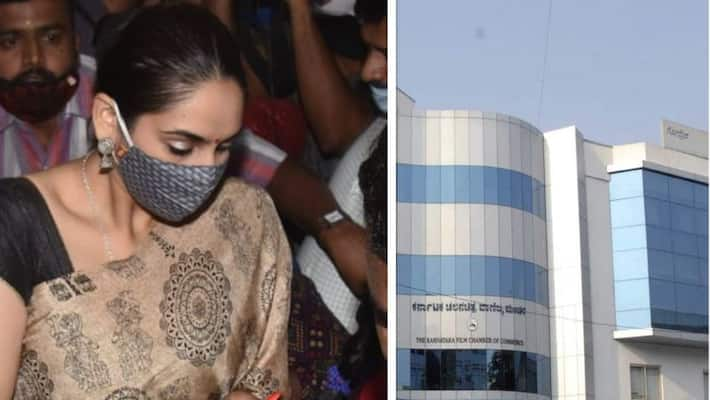 Bengaluru: The Sandalwood drug raid has revealed quite a few names of artists in the industry accused of indulging in the use or sale of drugs.
Popular actors, musicians, and other influential people are currently under the CCB radar.
Sandalwood actress Ragini Dwivedi's name and a few other artists are being questioned by the police and the NCB in the drugs racket case.
Also read: Karnataka: KSRTC resumes bus services to Goa
Many senior Sandalwood artists have denied the use of drugs in the industry.
However, the Karnataka Film Chamber of Commerce (KFCC) is choosing to remain silent until the investigation reports are officially out.
An official from the KFCC stated that until the investigation is completed, and the charges are proven, no action will be taken against any artist.
Speaking about the same, the Karnataka Film Chamber of Commerce Chairman Jairaj said "The case is still under investigation; therefore, it is not possible to take action against Ragini or other artists. The Chamber of Commerce has decided to wait until the final verdict of the case. If they are convicted, we would consider taking action against them".
Last Updated Sep 7, 2020, 2:54 PM IST