Cong MLA's son Nalapad appears before police for hit-and-run involving Bentley
Son of Congress MLA NA Haris, Mohammed Nalapad, who is out on bail in an assault case in 2018, has found himself in the news once again for an alleged hit-and-run incident. On Sunday, afternoon a Bentley car hit an auto and bike near Mekhri Circle. Following the accident, Nalapad and others are said to have fled the scene.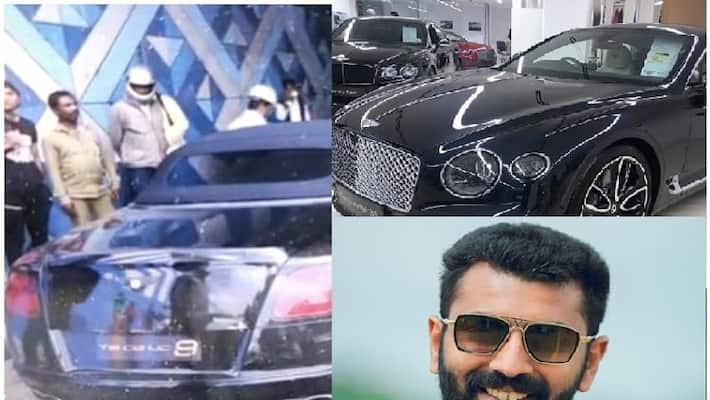 Out on bail in an assault case, Congress MLA NA Haris' son Mohammed Nalapad is in the news once again for the wrong reason. This time his name has figured in a case of a hit-and-run after his posh Bentley rammed an auto and bike at Mekhri Circle on Sunday afternoon.
Later, on Monday, his gunman Balu appeared before Sadashivanagar Traffic Police. But police expressed doubts and suspected that the gunman was being made to take the fall for Nalapad. Police then issued a notice to the Congress MLA's son on Monday.
Following the notice and also pressure from media, Nalapad appeared before investigation officer Nagaraj and pleaded innocence.
Also read: 'They want to cancel my bail and send me to jail', cries out Nalapad
According to sources, Nalapad remarked that he was not present at the scene of the incident when the Bentley hit the other vehicles. He claims that he was following the out of control car in a Lamborghini. He also added that he took the victims to hospital and ensured compensation.
Nalapad was accompanied by his lawyer Usman who obtained bail.
I am changed man: Nalapad
Requesting the media not to call him 'goonda' he added to his plea before a section of media personnel saying that he has changed after what he had to undergo in the assault case.
Last Updated Feb 12, 2020, 7:05 PM IST