'They want to cancel my bail and send me to jail', cries out Nalapad
Mohammed Nalapad, son of Karnataka Congress leader NA Haris, who is out on bail, has gotten into trouble for allegedly ramming his luxury car into vehicles, injuring four people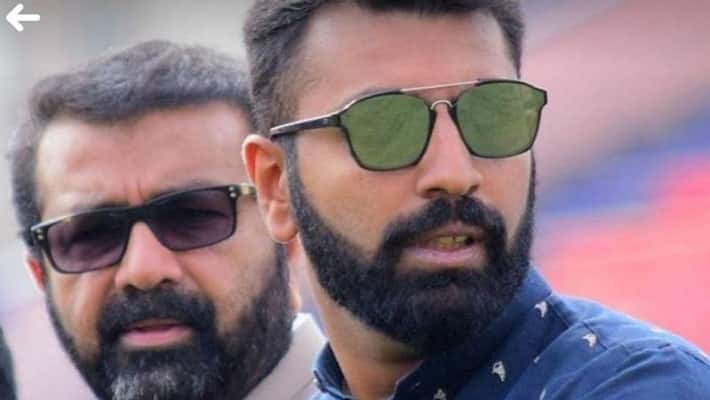 Bengaluru: Mohammed Nalapad is once again in the news for the wrong reason. His Bentley car rammed an auto and bike at Mekhri Circle and injured four people on Sunday.
Also read: Cong MLA's son Nalapad appears before police for hit-and-run involving Bentley
Today (February 12), Nalapad appeared before investigating officer Nagaraj and pleaded innocence. He also told police that he was not present at the scene when the accident occurred and added that he was following the car that was involved in the incident in a Lamborghini.
Nalapad spoke to media after his appearance before the official said, "If they have evidence, let them prove it and I will go to the court and fight. I know there are people behind this, and they are trying to frame me.
Indicating that there were people who are trying to take advantage of the situation, Nalapad also stated, "They want to cancel my bail and send me back to jail. When the previous incident happened, everyone said I didn't change, and in the last two years, you have seen how I changed. Have I not changed?"
February 10:
A Bentley car, which was speeding on Bengaluru's Mekhri Circle underpass on Sunday afternoon rammed into two vehicles and ended up injuring four people.
A biker who goes by the name Praful Kumar is said to have sustained injuries and has broken his leg, while others have sustained minor injuries. Auto driver Suhail, and auto passengers Sabeeha and her six-year-old son, were injured in the incident.
Soon after the accident, the driver abandoned the car. 
Last Updated Feb 12, 2020, 7:04 PM IST