Bihar hooch tragedy: Spurious liquor has claimed 41 lives in 4 days
Spurious liquor has wreaked havoc in three districts of Bihar -- Gopalganj, Bettiah and Samastipur.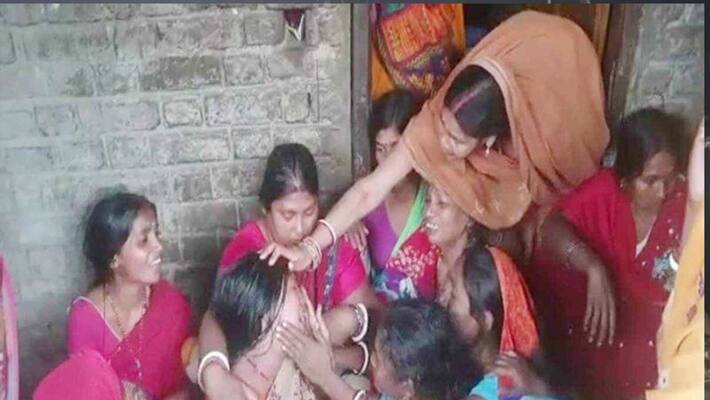 Spurious liquor is claiming lives in Bihar. In the last 4 days, at least 41 people have lost their lives after consuming poisonous alcohol. While the condition of many is critical, some have lost their eyesight forever. This Diwali, poisonous liquor wreaked many families and turned the moment of festive celebration into mourning. Some of those who lost their lives were the sole breadwinners of the family. A pall of grief hangs over many villages ahead of the Chhath festival.
Spurious liquor has wreaked havoc in three districts of Bihar -- Gopalganj, Bettiah and Samastipur. While 20 people perished in Gopalganj, 17 have lost their lives in Bettiah and four in Samastipur on Saturday. Two army personnel, who were home on Diwali vacation, are said to be among the dead. 
Chhath is a bigger festival than Diwali in Bihar. On this day, married women worship Chhath Maiya or Goddess Shashti and keep a fast. However, days before the festival, some of them are widows today. At the same time, there are some villages where multiple pyres were lit simultaneously.
To recall, people started falling ill and dying on Wednesday evening after consuming spurious liquor. Eight to 10 people lost their lives the same night. The next day, the number saw a major uptick, and dozens more were hospitalised. The rising death toll created a flutter among administration officials.
What is ironic is that prohibition is in force in Bihar since April 5, 2016. Bihar was the fifth state in the country where consumption and hoarding of liquor were banned. Yet the alcohol consumption in Bihar is still higher than in Maharashtra, Telangana and Goa. Prior to the enforcement of prohibition, there were about 6,000 liquor shops in Bihar that earned the state exchequer about Rs 1,500 crore rupees.
Meanwhile, Leader of Opposition Tejashwi Yadav has been constantly attacking the state government for the deaths. The Rashtriya Janata Dal leader made serious allegations against the Bihar government on the micro-blogging site Twitter. Tejashwi claimed that instead of cracking the whip on the liquor mafia, Chief Minister Nitish Kumar's administration was instead threatening to teach a lesson to those consuming the alcohol.
Also Read
Fire at ICU of civil hospital in Maharashtra's Ahmednagar: 11 patients lose their lives
Delhi air quality 'severe'; national capital tops 10 most polluted cities in India
Last Updated Nov 6, 2021, 6:53 PM IST