Bengaluru has become epicentre of terror activities: BJP MP Tejasvi Surya
A day after becoming the president of the BJP's youth wing, Tejasvi Surya has said many terror modules have been busted in Bengaluru. Surya had met home minister Amit Shah at his residence last week to request for a well equipped NIA office in Bengaluru.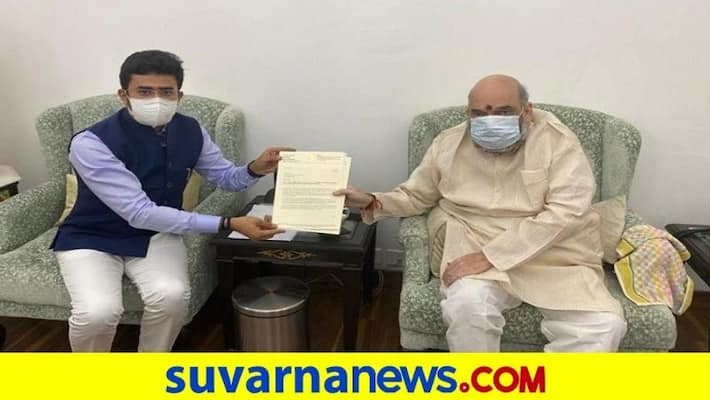 Bengaluru: Tejasvi Surya told the media on September 27 that Union home minister Amit Shah has promised that a permanent station house of the National Investigation Agency will soon be set up in Bengaluru.
Addressing reporters on Sunday, Tejasvi Surya who was on Saturday nominated as the national president of the Bharatiya Janata Yuva Morcha said that prompt action by Amit Shah came in the wake of alleged increase in terror-related activities in Bengaluru and Karnataka in the last few years.
Tejasvi Surya said he had met Amit Shah at his residence two days ago and emphasised the need to have a well-equipped and sufficiently staffed NIA office to mitigate terror-related activities in Karnataka.
Also read: Karnataka lawyer files complaint against Kangana Ranaut
"The home minister has assured that he will direct officials to establish a permanent station house manned by an officer of the rank of the SP at the earliest," Tejasvi Surya said.
"In the last few years, Bengaluru, the Silicon Valley of India, has become epicentre of terror activities. It has been proved through many arrests and sleeper terror cells busted by the investigative agency in the city," Tejasvi Surya, who represents Bengaluru South in Lok Sabha, told reporters here. 
Last Updated Sep 27, 2020, 4:59 PM IST