Karnataka lawyer files complaint against Kangana Ranaut
Advocate Ramesh Naik has filed a complaint over Kangana Ranaut's "anti-farmer" tweet on September 21. A criminal case has been lodged at the Tumkur JMFC Court in Karnataka against the actress.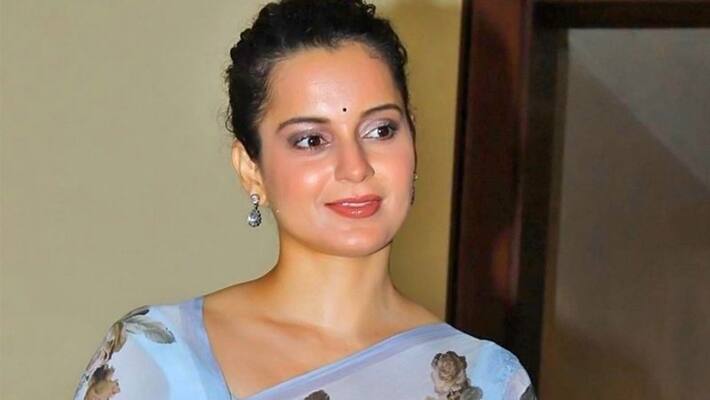 Tumkur: A lawyer has filed a complaint against Bollywood actress Kangana Ranaut in a local court in Karnataka's Tumkur.
The complaint was filed on September 26 at the Tumkur JMFC Court in Karnataka, seeking the registration of a first information report (FIR) for her tweet on farmers opposing the farm bills.
Reacting to a tweet by Prime Minister Narendra Modi on the farm bills and doubts surrounding the MSP regime, Kangana Ranaut had said, "Prime Minister, if anyone's sleeping, they can be woken up, if someone doesn't understand, they can be explained, but what can be done when someone is acting to be asleep or doesn't want to understand? These are the same terrorists. Not one citizenship was lost due CAA, but they ended up spilling so much blood."
For the tweet Kangana Ranaut posted on September 20, a case has been lodged under Section 44, 108, 153, 153A and 504 of IPC.
The complaint has been filed by advocate Ramesh Naik over Kangana's message on her Twitter account.
Also read: Sandalwood actor Shine Shetty turns vlogger amidst pandemic
Ramesh Naik in his plea, alleges that Kangana's tweet has a clear intention to injure the people who are opposing the farm bills.
Ramesh Naik also claims that he had sent an e-mail complaint on September 22 to the Karnataka's director general of police (DGP) and another senior official regarding the tweet. However, no action was taken on the same. 
Last Updated Sep 27, 2020, 1:34 PM IST