Why Bihar has said no to alcohol and yes to rasgullas
Bihar Chief Minister Nitish Kumar says people consuming sweets instead of alcohol
Liquor prohibition has led to decrease in crime in the state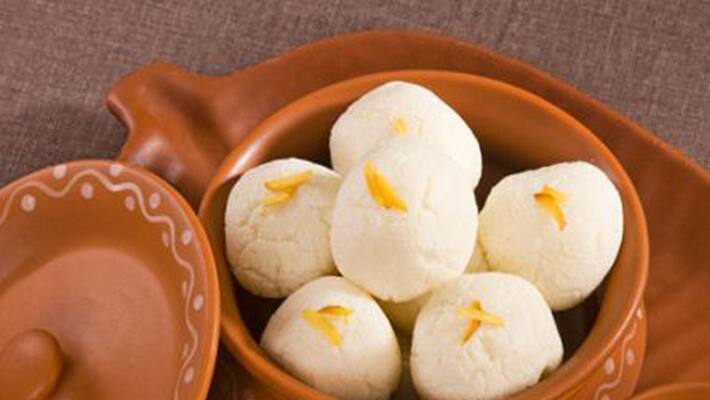 Lauding his government's attempts at turning the state sober, Bihar Chief Minister Nitish Kumar has announced that the sales of Rasgullas have increased by 16.25 per cent in the past seven months since the ban on alcohol in the state. Even the demand and sale of milk in the state is witnessing a spike.
In addition, sale of 'healthy' food like Peda, paneer and Dahi Matha (product of curd) has also risen since the ban on liquor was clamped in April, says a PTI report.
Kumar, in a Chetna sabha as part of his "Nishchaya yatra" in Bihar's East Champaran district also listed the benefits the prohibition had on crime and accidents in the state. Murder cases have dropped by 36 per cent in between April 1 to October 31, this year as compared to the same period in 2015, he said. Similarly, dacoity decreased by 25 per cent, riots by 40 per cent, kidnapping for ransom by 56 per cent and road accidents by 21 per cent.
Looking at these reports, we can assume that Kumar's policy has paid off and people in the state are turning a new leaf. Combating alcoholism on such a large scale is not an easy task. However, if one were to go deeper into this phenomenon of the rise in the sale of sweets and milk in the state, you will find the after effects of prohibition rearing its ugly head.
Medical research has proved that sweets and alcohol share almost the same neurological effects. When anyone drinks alcohol, dopamine is released in the brain which causes a 'high'. Even when we eat our favourite food, dopamine is released but after a time when we become habituated to the food, our brain loses interest. That is not the case with sugar. Dopamine levels never drop when we consume sugar.
In case of recovering alcoholics it has been well documented that as part of the withdrawal symptoms most developed a sugar addiction. The brain seeks to replace the addiction and sugar is then a recovering alcoholic's best friend. You develop tolerance towards it and higher levels of sugar are needed to achieve the high repeatedly. With continued use, sugar is needed to function normally. So if one were to analyse then alcoholics in Bihar have currently traded one addiction for another and this one is even more harmful than alcohol.
Last Updated Mar 31, 2018, 6:52 PM IST