ABVP, BJP members including councilor join Congress ahead of civic polls in Rajkot
Rajkot that is going to witness civic polls saw a massive political development take place as newly-appointed working president and Patidar leader Hardik Patel and 40 BJP workers including the councilor and ABVP members marched into the Congress fold.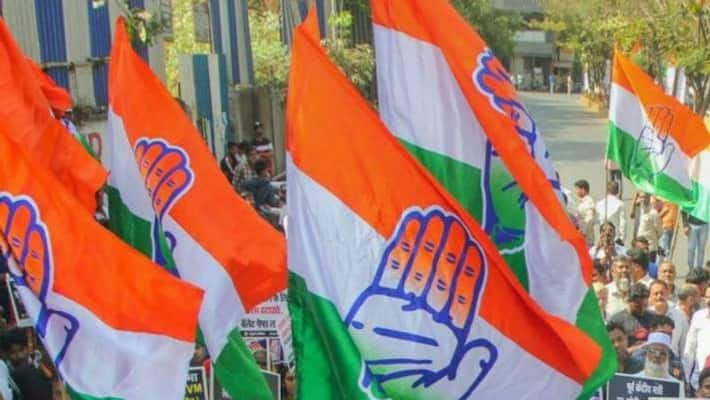 In an interesting political development from Gujarat's Rajkot, Congress made its first move by bolstering its position in the run-up to the Rajkot Municipal Corporation election due in December, 40 BJP members including the councilor and ABVP members were inducted into the Congress fold.
It seems like Hardik Patel's face is working wonders in BJP's hotbed Saurashtra.
Also read:  Trinamool booth president counters Anubrata Mandal on question of development at TMC booth-level meet
The corporator who defected to the Congress from BJP is Dakshaben Bhesaniya from ward number 5 Ranchhod Nagar, who was joined by many of her supporters, Akhil Bharathiya Vidyarthi Parishad members and others also joined the Congress in the presence of Hardik Patel.
Claiming that many in the local BJP unit at Rajkot were not happy with the style of functioning of the party, Hardik said five other BJP corporators would defect to the Congress in the coming days. Today, a lot of BJP leaders in Rajkot are miffed with their party. I congratulate Dakshaben for her move. In the coming days, five other BJP corporators are going to join the Congress," Hardik was quoted as saying.
 
Last Updated Sep 4, 2020, 11:28 AM IST