Trinamool booth president counters Anubrata Mandal on question of development at TMC booth-level meet
Anubrata Mandal faced the question of development from the booth president of Trinamool. The booth president of the party threw a challenge in the workers' meeting. Congress Birbhum district president Sanjay Adhikari said that people everywhere will protest underdevelopment from now on.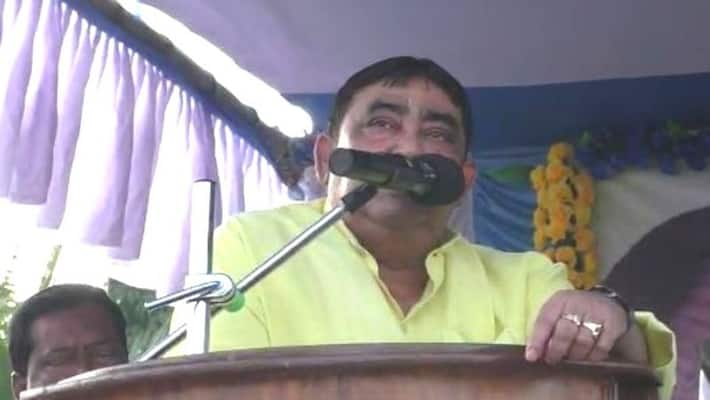 "When the Communist Party of India (Marxist) was in power, people could travel by bicycle on the road. Bicycles do not run in our time," a booth president of Trinamool countered Anubrata Mandal on the question of development in the full staff meeting. People are getting the courage to protest, mocked the opposition.
With the Assembly election is approaching. Trinamool Congress district president Anubrata Mandal has been holding booth-based workers' conference in Birbhum under the direction of Team PK (Prashant Kishore). He passes the microphone to the party's region and booth president in the conference and asks them to detail the work they are doing in the area. He also provides suggestions on how to increase public relations in the area by going to each individual house.
Also read: Coronavirus: Number of recoveries exceeds 3,000 in single day; 55 deaths reported in West Bengal
The Trinamool booth-based workers' conference was held in block no. 2 in Suri on Wednesday (September 2). Ganesh Roy, president of the Majhigram booth in the local Damdama area wanted to know why the Trinamool was two votes behind in the Lok Sabha polls. "Don't people have faith in the development of Mamata Banerjee?" he asked.
The booth president of the ruling party replied, "There was hope earlier, but now there is no more left. The road from Majhigram to Hatora was not paved. It is not possible to travel in the rainy season. Although the toilet was made, the ring was not set up, and the door was not installed. People are disgusted. When the Communist Party of India (Marxist) was in power, people could travel by bicycle on the road. But now it is not even possible to walk on the road. Not all the roads inside the village are good."
Also read: Government must not give false hope to people regarding COVID-19 vaccine: Committee of Doctors
The Trinamool's Birbhum district president lost his temper. He said, "So much development has been done but still people's stomach will not be filled."
Counteracting this statement, people said, "We have not enough to fill our stomach. We want roads, drinking water, electricity. None of that happened."
Trinamool activists were applauding in support of the booth president's statement. Anubrata Mandal, angry over the incident, ordered the removal of Ganesh Roy from the post of booth president. The situation became more turbulent. One by one, the party workers started leaving the meeting. Eventually, district vice-president Abhijit Singh joined hands and brought everyone back to the meeting. Gradually the situation returned to normal.
Congress Birbhum district president Sanjay Adhikari said, "People are getting the courage to protest. This time people everywhere will roar against underdevelopment. This is the beginning."
 
Last Updated Sep 3, 2020, 1:14 PM IST