When Nirbhaya resurfaced India's 'rape identity' debate
Delhi High Court directed all trial courts to make sure that the real identity of the rape victim is not disclosed.
In 2013, Home Minister of India revealed the identity of 3 minor rape victims in Rajya Sabha.
Alka Lamba twice revealed the identity of victims of sexual offence.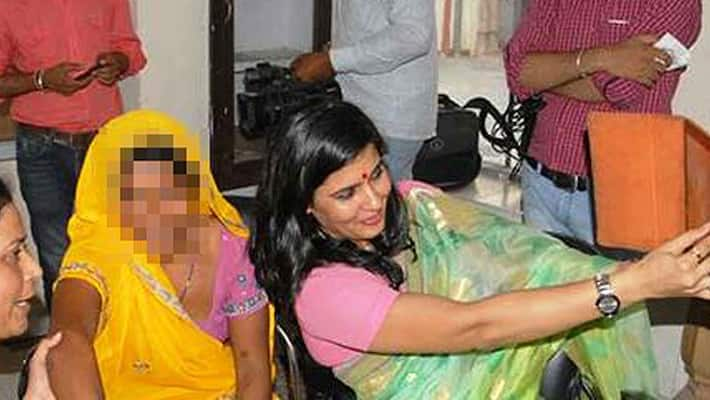 In a recent ruling, the Delhi High Court directed all trial courts to make sure that the real identity of the rape victim is not disclosed on any judicial records. In its effort to protect the identity of the victim of sexual offences, the high court ordered that judicial records should use pseudonyms during trial and judgement. 
This ruling came during the hearing of an appeal of a rape case where the victim is 14-year-old. The Division Bench comprising Justices R K Gauba and Gita Mittal held that it is a statutory responsibility of the special court to keep the identity of the rape victim a secret. 
The ruling came just a few days before the 4 year anniversary of Nirbhaya rape case that forced the nation to wake up and look at the plight of women safety in this country. This case initiate reforms in laws, the guilty were brought to book though Supreme Court is yet to pass its final orders. 
Also READ: Nirbhaya rape convicts: Where are they now?
The identity of rape victims is a sensitive matter in India and Indian Penal Code prohibits revealing the name of victims. 
Section 228 A of the IPC read, "Whoever prints or publishes the name or any matter which may make known the identity of any person against whom an offence under section 376 (rape), section 376A (rape leading to death or making victim go into a permanent vegetative state), section 376B (sexual intercourse by husband upon his wife during separation) , section 376C (sexual intercourse by person in authority) or section 376D (gang rape) is alleged or found to have been committed (hereafter in this section referred to as the victim) shall be punished with imprisonment of either description for a term which may extend to two years and shall also be liable to fine."
However, the revealing the identity of the rape victim has always been a matter of sensitivity and controversy due to various factors. This debate is rightly explained by Nirbhaya's mother who said, "I am not ashamed of taking my daughter's name. Whoever has suffered should not hide their name. It is the offenders who should be ashamed and hide their name. "
The then Union MInister, Shashi Tharoor's tweet also echoed the same sentiment "Wondering what interest is served by continuing anonymity of #DelhGangRape victim. Why not name & honour her as a real person w/own identity?...Unless her parents object, she should be honoured & the revised anti-rape law named after her. She was a human being w/a name, not just a symbol," he tweeted. 
Rightly said as a pseudonym reduces a person to a symbol to whom people fail to connect.
Nonetheless, the law of the land prohibits the same, however, since many Indian politicians suffer from the foot-in-the-mouth disease here are 6 instances when politicians and leaders revealed the identity of rape victims and invited wide criticism.
1. Sushilkumar Shinde: The then Home Minister of India in March 2013 disclosed the identity of three minor sisters of the brutal Bhandara rape incident in Rajya Sabha that too during live televised session. Though the records have been removed later but this was an embarrassment for the ruling government. 
2. Lalu Prasad Yadav: In January 2013, the chief of Rashtriya Janata Dal (RJD), Lalu Prasad Yadav named the gang-rape victim who succumbed to her injuries later on. The former railway minister defended himself by saying that since the victim is dead, her name can be revealed. 
3. Somnath Bharti: In 2014, the Law Minister of Delhi in an official press statement revealed the name of the alleged Danish gang-rape victim and media had to point the error of minister. People also tweeted about the faux pas and criticised the law minister for not knowing about the law. 
4. Alka Lamba: Alka Lamba, the Aam Aadmi Party leader, shared a picture of a rape victim who was stabbed to death on Lamba's social networking site in 2014. Sadly, this was not the first time when she disclosed the identity of rape and murder victim, in another earlier incident in Assam she invited wide criticism for naming a molestation victim in press. 
Ironically, in the molestation case, she was a member of the National Commission for Women (NCW) investigation committee. 
In the case, where she allegedly shared the photo of the rape victim, a FIR was filed against her. 
5. Swati Maliwal: This year, Delhi Commission for Women chairperson Swati Maliwal named a minor Dalit rape victim, and a FIR was filed against her. Though on Twitter, she raised many questions against authorities and Delhi police for inaction but failed to realise her error.
6. Somya Gurjar: Gurjar, a member of the Rajasthan State Commission for Women, took a selfie with a rape victim and this action forced her to resign from her position in the commission. It is sad how one woman's nightmare was another woman opportunity to click a selfie. 
Last Updated Mar 31, 2018, 6:59 PM IST