360 out of 510 BMTC employees recover from COVID-19 in Bengaluru
360 out of 510 BMTC employees got back to work as they recovered from COVID-19 infection. However, 150 employees are still recovering in hospitals and few under home quarantine. BMTC has recorded only 5 new positive cases over the last 15 days.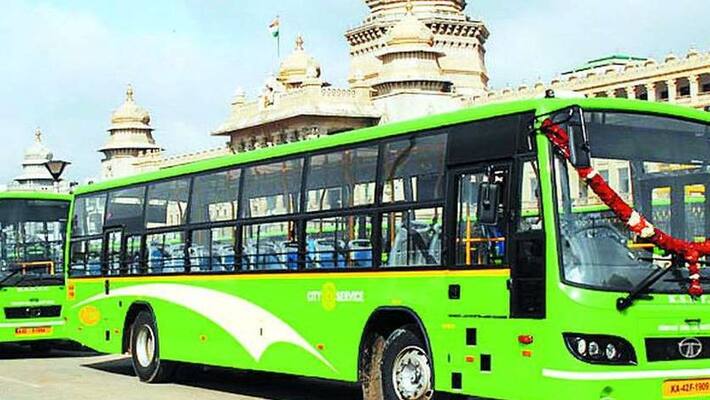 Bengaluru: The Bengaluru Metropolitan Transport Corporation had a shortage of employees a few weeks ago, as 510 of their employees had tested positive for COVID-19.
From bus drivers, bus conductors, inspectors, mechanics to engineers almost everyone working for the BMTC had been exposed to the coronavirus.
However, it is now a sigh of relief for the BMTC as 360 out of 510 infected employees have recovered from the virus.
All the 360 employees were under treatment and have tested negative for COVID-19.
The 150 employees who have still not recovered are under treatment. While a few severe cases are being treated at hospitals, others are being home quarantined and are expected to recover soon.
Also read: Bengaluru: 12 lakh passengers opt for BMTC buses every day, despite COVID-19
Another good news is that only 5 BMTC employees have been tested positive for COVID-19 over the last 15 days.
The BMTC officials have stated that the buses and bus stations in the city are being rigorously sanitized to avoid spread ofCOVID-19 among the passengers and the employees.
The officials also stated that the employees are regularly being educated and instructed to follow the social distance norms for their own safety. 
Last Updated Sep 11, 2020, 12:20 PM IST