18,669 people suffered from breathing issues, 1,909 positive cases detected in Bengaluru: Survey
The Bengaluru district administration's survey between June 1 to August 15 has revealed that over 18,000 people in the city so far have been detected with cases of breathing difficulty. The Palike also found over 1,500 Covid positive cases and the patients were subjected to treatment at Covid Care Centers and hospitals based on the severity.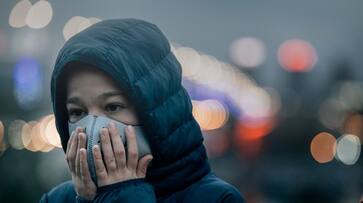 The survey in Bengaluru district administration by pressing ASHA workers, Primary Health Center physicians and Anganwadi workers across Bengaluru helped in the detection of Covid cases among the 1,090 population.
The survey also revealed that 18,669 people suffered breathing difficulty and were prone to infections and complications.
Based on the findings, the authorities immediately swung into action and subjected the infected population to home quarantine, referred to Covid Care Centres and also to hospitals based on the severity of the cases.
Out of 1,909 cases, 1,602 patients were put under home quarantine and were regularly monitored. 241 patients were referred to Covid Care Centres and 66 were admitted at the hospitals and treated.
The decision and the measures helped BBMP to suppress the spread.
In the survey, it was found that, Bidarahalli on city outskirts reported 195 cases which was the highest. Similarly, 145 cases were detected in Rajankunta and 138 cases in Kalanayakanahalli.
The door-to-door survey taken up by BBMP will further help in detecting and help in containing the cases. The BBMP has set a target to cover 29 lakh houses and the survey is on from August 16.
Meanwhile, the latest Covid bulletin from Karnataka health department revealed that the Bengaluru city on Tuesday reported 340 new cases and 10 deaths due to Covid complications. And the palike commissioner Gaurav Gupta also has ordered stricter implementation of Covid guidelines like curb on gatherings, ban on devotees at temples during weekend and night curfew and also mandatory negative RT-PCR report from travelers from Kerala and Maharashtra.
Last Updated Aug 18, 2021, 7:03 PM IST