Right to food is supreme, apex court tells Centre and states
Law or no law, the right to food is a constitutional one, the Supreme Court said on Friday, directing 12 drought-hit states to immediately rush free food grains and other subsidised items such as dal and edible oil to all those in the affected areas. The states were also directed not to discontinue their mid­day meals in schools during the summer vacations. "No one can doubt that children are the future of our country and if there is some stinginess in providing them with adequate nutrition, the country as a whole is deprived in the future of taking the benefit of their potential."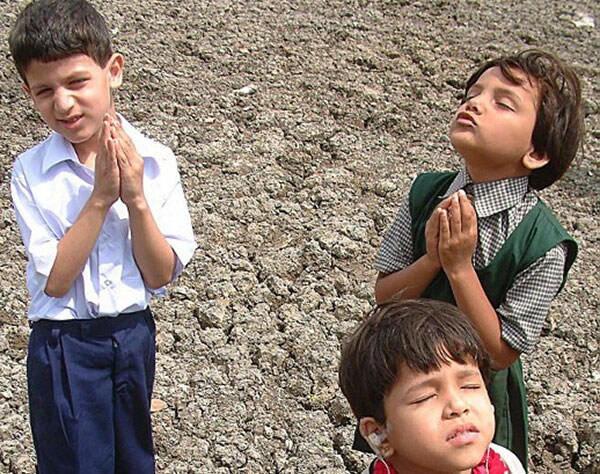 Justices Madan B Lokur and NV Ramanna observed. "In fact, statute or no statute and implementation or non-­implementation of a law enacted by Parliament, the state ought to appreciate and realise that an adequate supply of food grains must be made available without much fuss to people in drought­-affected areas. "As it is, because of the drought such persons undergo immense hardship mainly for reasons beyond their control and if there is a scarcity of food, it would only add to their misery," the court said.
A public interest litigation had been filed by NGO Swaraj Abhigyan seeking the court's intervention to galvanise the state machinery into action and rush relief to people affected by drought. An estimated 33 crore people have been affected by drought in Andhra Pradesh, Karnataka, Madhya Pradesh, Odisha, Telangana, Chhattisgarh, Gujarat, Jharkhand, Maharashtra, Bihar, Haryana and Uttar Pradesh, the NGO claimed.
The court lamented that most states had so far failed to implement the Food Security Act passed in 2013. The law, which entitles beneficiaries to 5 kg of subsidised food grains a month, was to have come into effect in all states by July 5, 2013. There will be "utter chaos" and the federal structure would collapse should the states ignore a central law, the bench observed.
"It is surprising that implementation of a law enacted by Parliament... is left to the whims and fancies of state governments and it has taken more than two years after the NFS Act came into force for Gujarat to implement it and Uttar Pradesh has only implemented it partially. This is rather strange. "Hopefully, someone, somewhere, sometime will realise the possible alarming consequences," the court said.
Last Updated Mar 31, 2018, 6:37 PM IST