New study finds Covid-19 variant in cats and dogs, but do not distance your pet just yet
The chances of transmission from pets to humans remain extremely rare, say experts.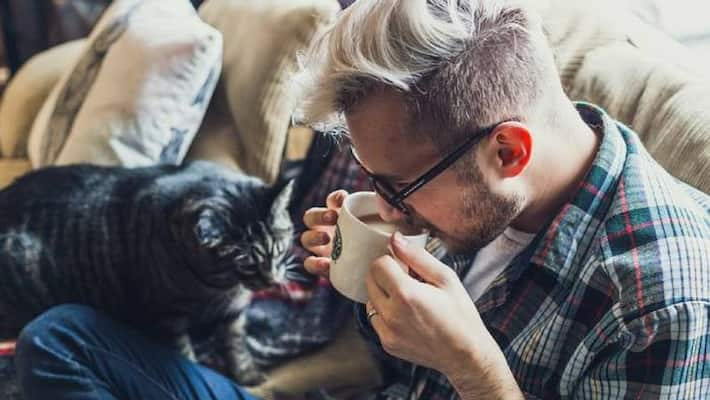 A new study has revealed that pets too can get infected with the alpha variant of the SARS-CoV-2, which causes the Coronavirus disease. However, experts were quick to clarify that chances of transmission from pets to humans remain extremely rare. The study, published in the journal 'Veterinary Record' noted that B.1.1.7, the variant first detected in the United Kingdom was detected in two domesticated cats and a dog. The pets tested positive for SARS-CoV-2.
According to the study done by a team led by Veterinary Cardiologist Dr Luca Ferasin of the Buckinghamshire-based Ralph Veterinary Referral Centre in the United Kingdom, the pets who were tested positive for SARS-CoV-2 had been diagnosed with myocarditis, which is regarded as a rare side-effect of the mRNA Covid-19 vaccines. Myocarditis is a condition in which pets faced difficulty in breathing because of the accumulation of fluid in their lungs due to heart disease. And this was around the time when Covid-19 was spreading like wildfire in December 2020. 
The infected pets exhibited symptoms like depression, lethargy and loss of appetite. Of the 11 pets who were tested, while three tested positive for SARS-CoV-2, three more tested positive for Covid antibodies. The remaining five did not have any traces of the virus. The journal states that the infected pets recovered after assisted treatment. According to Dr Ferasin, none of the pets was treated with antiviral medication.
However, the team that conducted the study is not advising people to start distancing their pets. In fact, Dr Ferasin was quoted by the journal as saying that Covid-19 infection in pets is relatively rare and that the transmission occurs from humans to pets, and not the other way around. And even the United States Centre for Disease Control seems to agree with this. As per the latest CDC recommendation, the risk of animals spreading Coronavirus to humans is "considered to be low" and that more studies need to be conducted to ascertain whether animals can get infected with SARS-CoV-2. 
Also Read: Can Instagram affect your weight? Read what the study revealed
US surgeons successfully attach pig kidney to a human
Last Updated Nov 6, 2021, 5:34 PM IST