IPL 2020: MS Dhoni's record-setting Bengaluru fan to keep chasing CSK captain for 'Mission 18'
By Aprameya .C
Bengaluru: When MS Dhoni blitzed his maiden ODI hundred (148) against Pakistan in Visakhapatnam on April 5, 2005, an eight-year-old Bengaluru boy, after watching that knock on TV, dreamed of playing cricket. From then on, he became one of the biggest fans of Dhoni.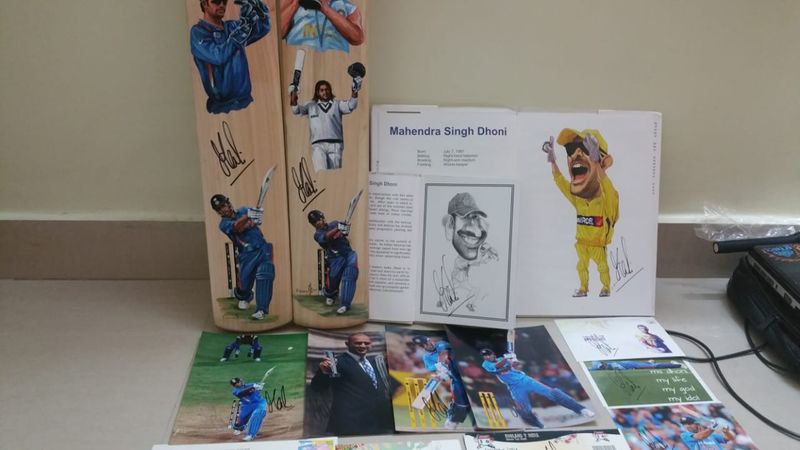 Meet Pranav Jain, who has been following his hero for the past 15 years. Whenever Indian cricketers make their way to Bengaluru's M Chinnaswamy Stadium, Pranav never misses an opportunity to stand at the boundary line and request for their autographs.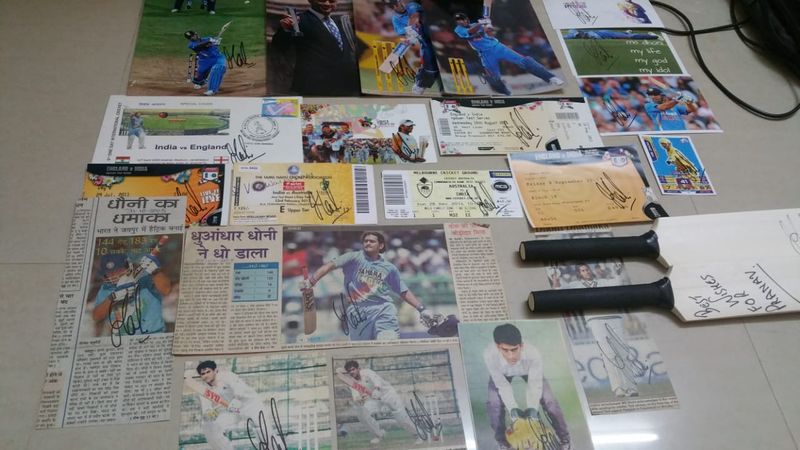 Right from 2005, he has been chasing Dhoni at stadiums, hotels, and at other events, not only in Bengaluru but also in other parts of the country. And, he has been lucky to have spent many moments with the former India captain.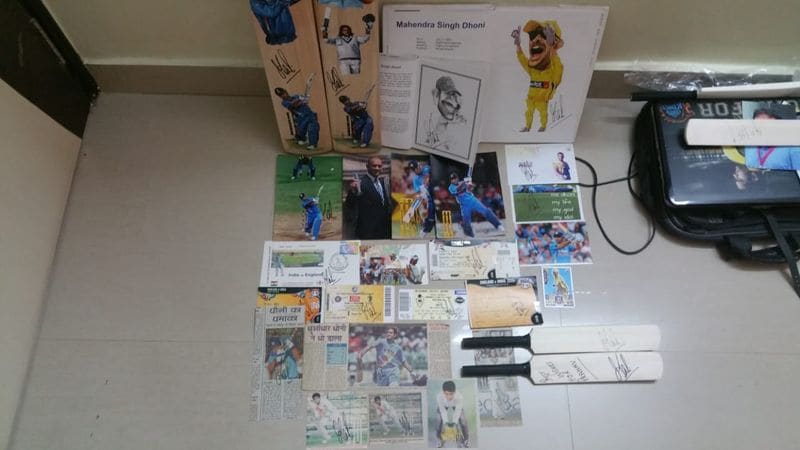 Now, the 39-year-old Dhoni has retired from international cricket. But still Pranav would not leave chasing Dhoni. He now plans to head to the United Arab Emirates (UAE) to watch the Chennai Super Kings (CSK) skipper in action in IPL 2020.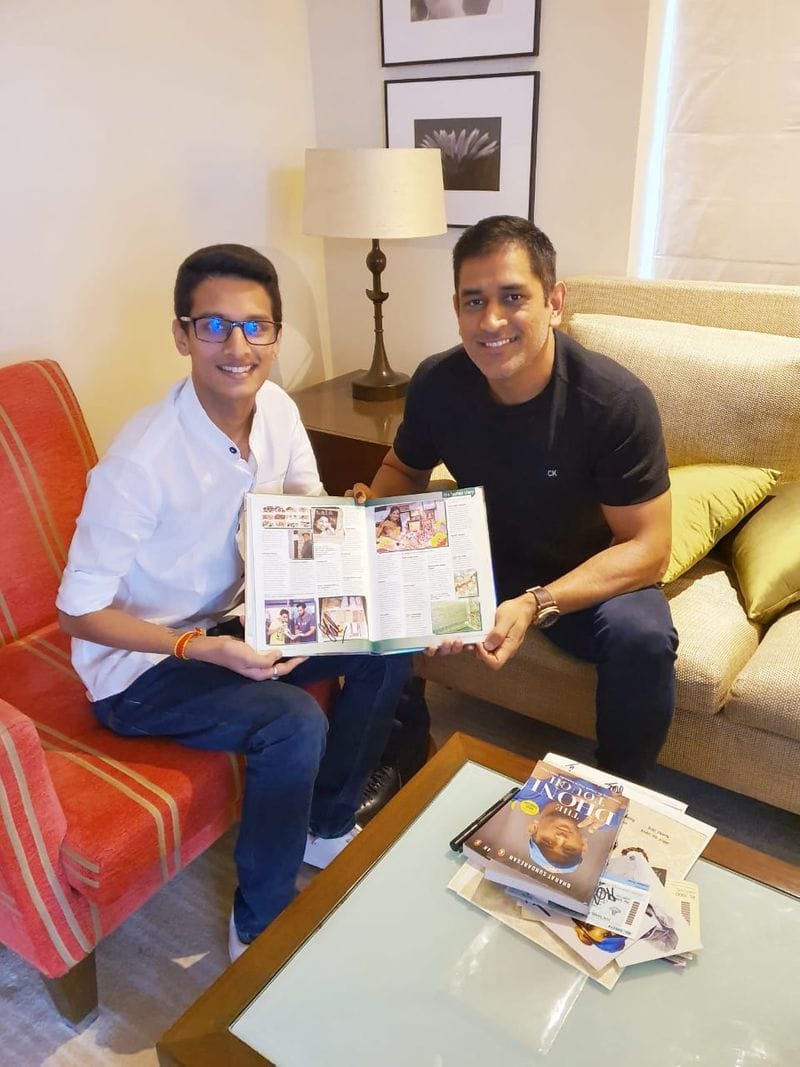 "I plan to go to the UAE to watch Dhoni. However, I am waiting to know whether spectators will be allowed at stadiums or not during the IPL due to the (coronavirus) pandemic," Pranav told Asianet Newsable.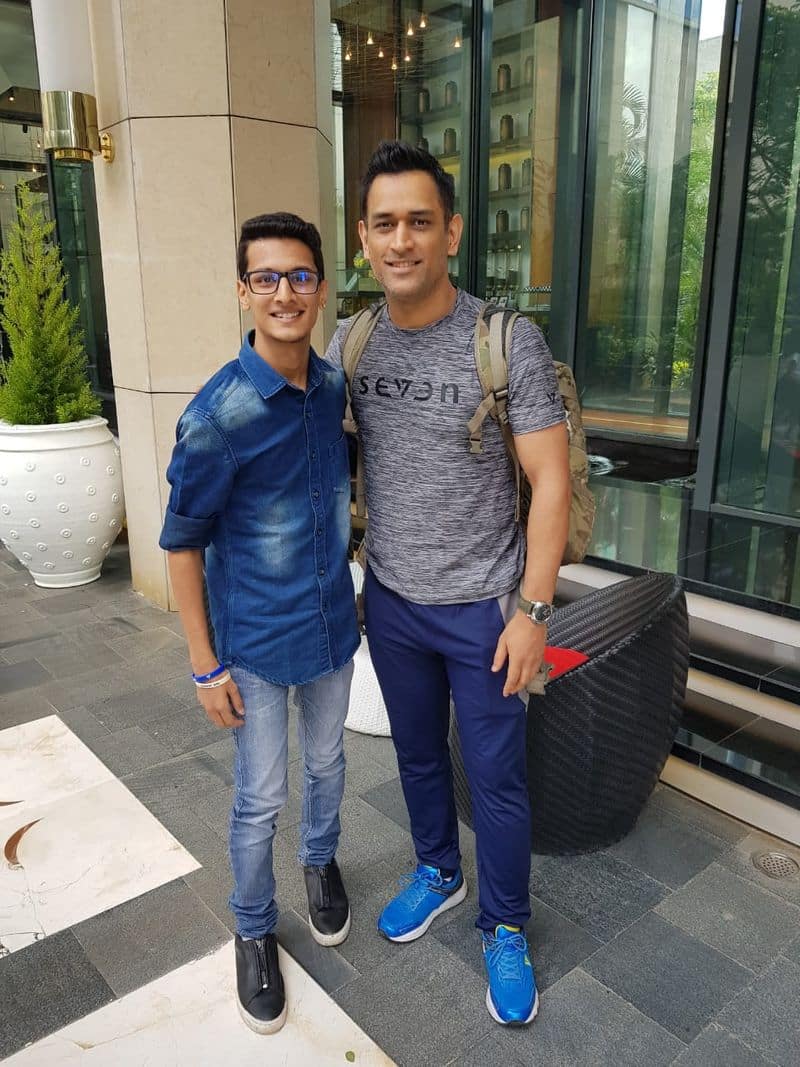 The reason for Pranav, who holds the Limca Book of Records for taking most number of autographs from Dhoni, to still chase the Ranchi wicketkeeper-batsman is that his mission is still not accomplished.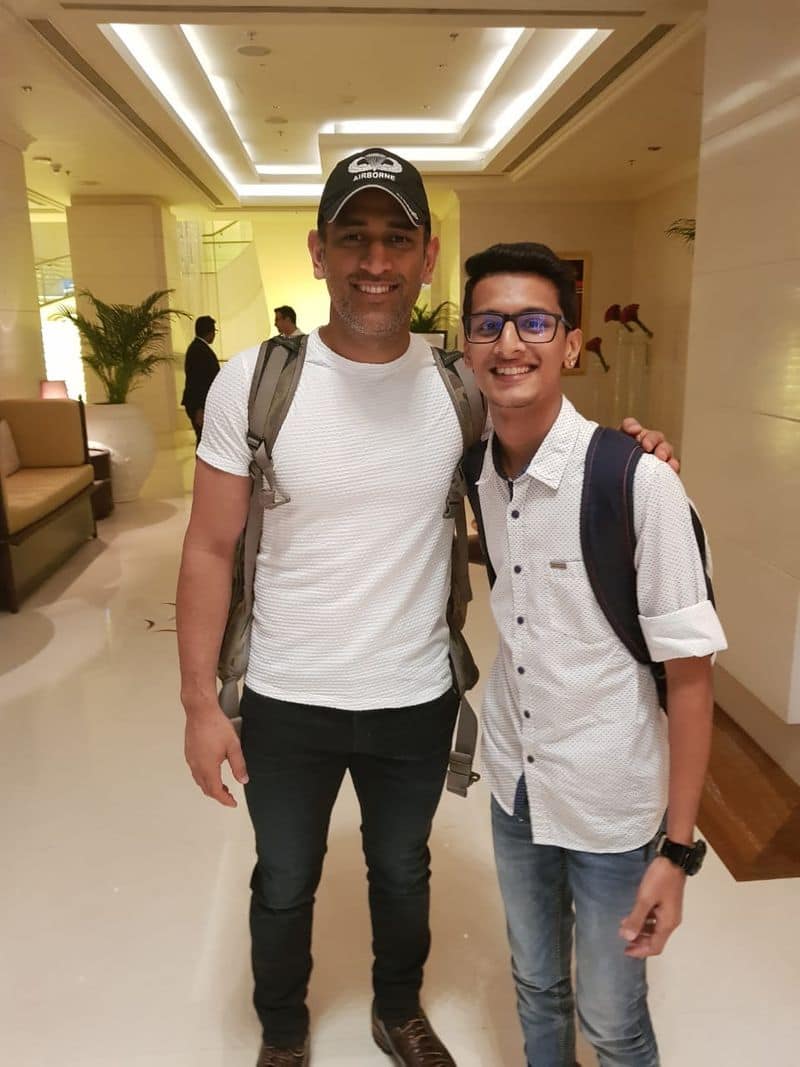 Pranav, 24, had a dream of collecting 183 autographs of Dhoni. So far, the count stands at 165. With 18 remaining, he plans to travel even to Dhoni's home in Ranchi to complete his 'dream'.
"Till date, I have 165 autographs of Dhoni. I have taken his signatures on cricket bats, miniature bats, match tickets, first day covers, photographs and other things. My dream is to complete 183 signatures of Dhoni. The number 183 is because of his 183-run unbeaten knock (against Sri Lanka in Jaipur) in 2005," says Pranav.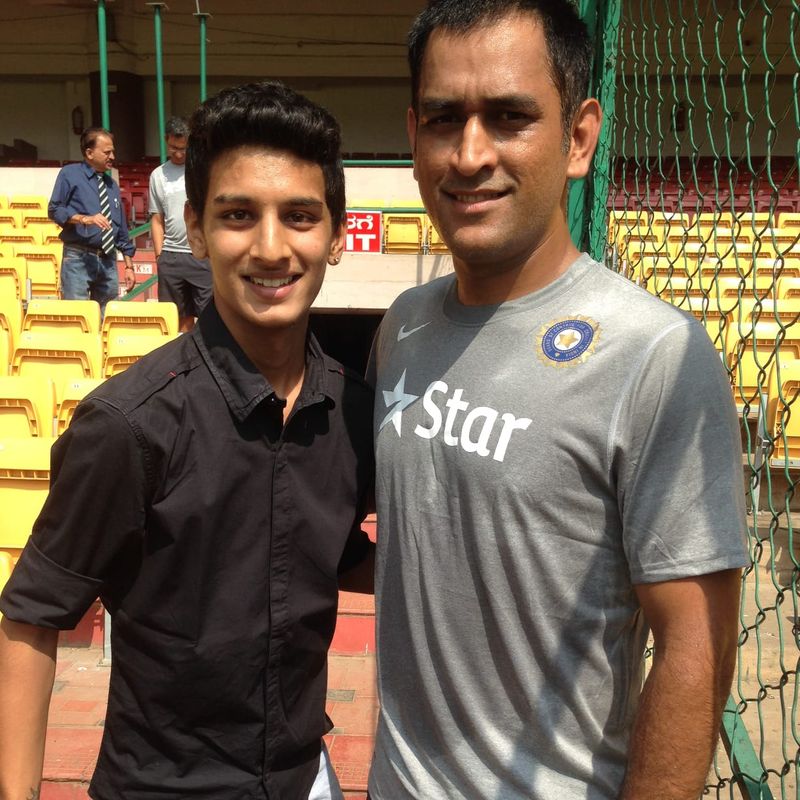 Recalling his first meeting with Dhoni outside the National Cricket Academy (NCA) in Bengaluru in 2007, Pranav says, on that day, Yuvraj Singh spotted his notebook full of Dhoni pictures and sketched a beard on one of them and asked the young boy to show it to Dhoni.
"In 2005, my father took me to Hotel Lalit Ashok in Bengaluru to meet Dhoni. But I couldn't. I had to wait for two years and my dream came true in 2007. I had carried a notebook full of Dhoni pictures and got his autograph. At the time, we did not have smartphones or cameras and could not click a picture with Dhoni. Seeing my book, Yuvraj grabbed it and drew a beard around Dhoni's chin in a picture and asked me to show it to him. I did the same and Dhoni laughed," Pranav reminisced.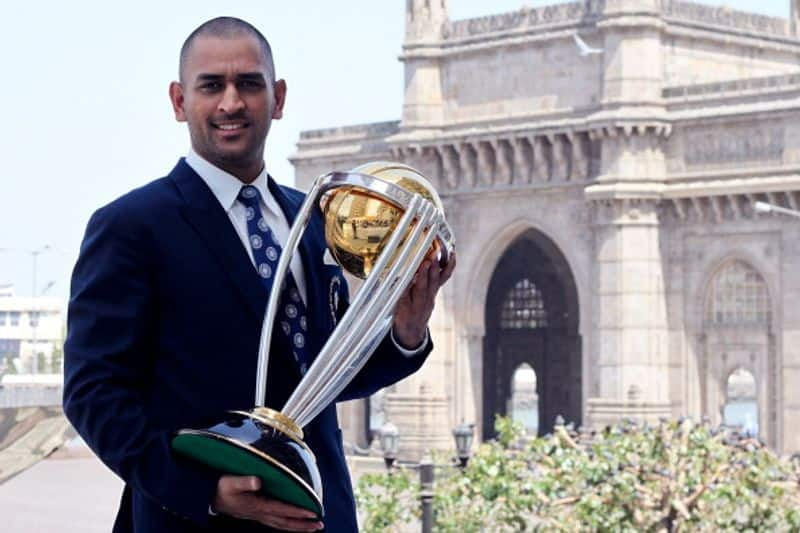 His first picture with Dhoni was clicked in 2013 before that famous match where Rohit Sharma got an ODI double hundred (209) against Australia in Bengaluru. Since then, Pranav has managed to meet Dhoni on numerous occasions and whenever he is seen, Dhoni would remark, "Tu yahan pe bhi aa gaya kya (you came here too)".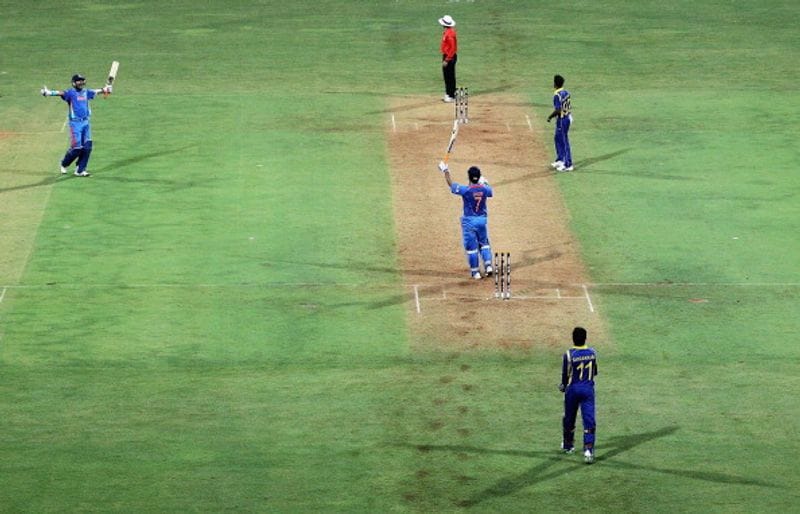 Pranav is happy that he could be at the stadium when Dhoni played his final international match in England during the ICC World Cup 2019 in July. He had travelled to England for two World Cup matches and also was there on Dhoni's birthday (July 7) last year.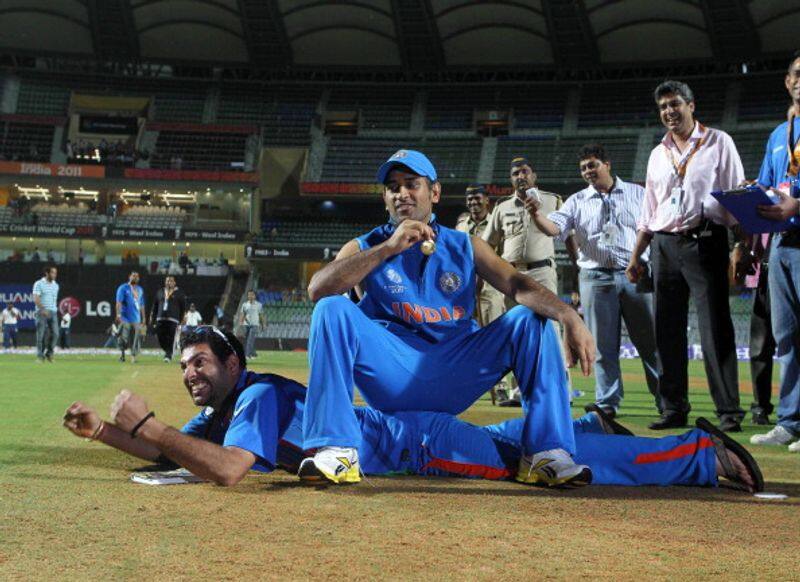 "I watched India-Sri Lanka, and India-New Zealand (semi-final) matches at the World Cup 2019. I was there and wished Dhoni on his birthday, a day after India defeated Sri Lanka in Leeds," Pranav, who now looks after his family business in Bengaluru, said.
For him, the biggest Dhoni moment is winning the 2011 World Cup. The commerce graduate's most cherished meeting with Dhoni was when he spent 20 minutes with him at a hotel as he patiently signed a lot of memorabilia.
Not only has Pranav managed to get Dhoni's signatures on miniature bats, he has bought seven different brands of bats which Dhoni used during his career. And, on all of them, Dhoni has signed.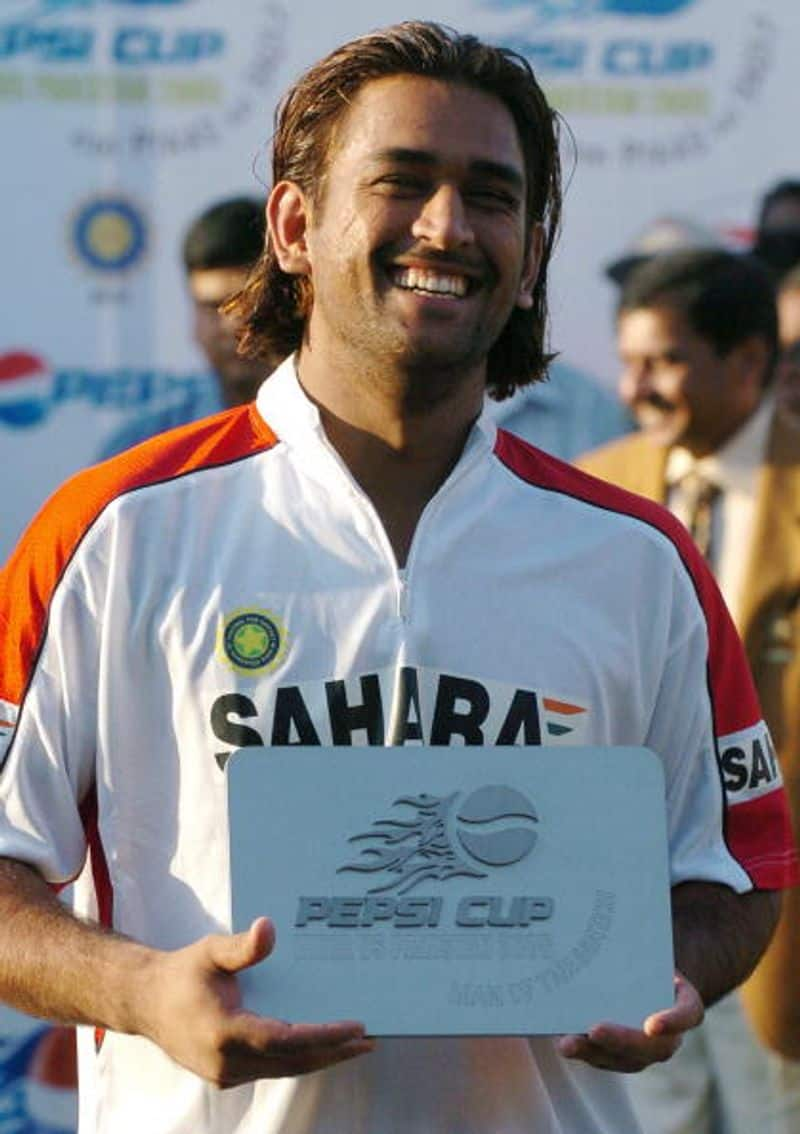 Apart from Dhoni's autographs, Pranav has a massive collection of over 1,000 miniature bats with signatures from Indian and foreign cricketers. Also, he has tattooed Dhoni's signature on his body.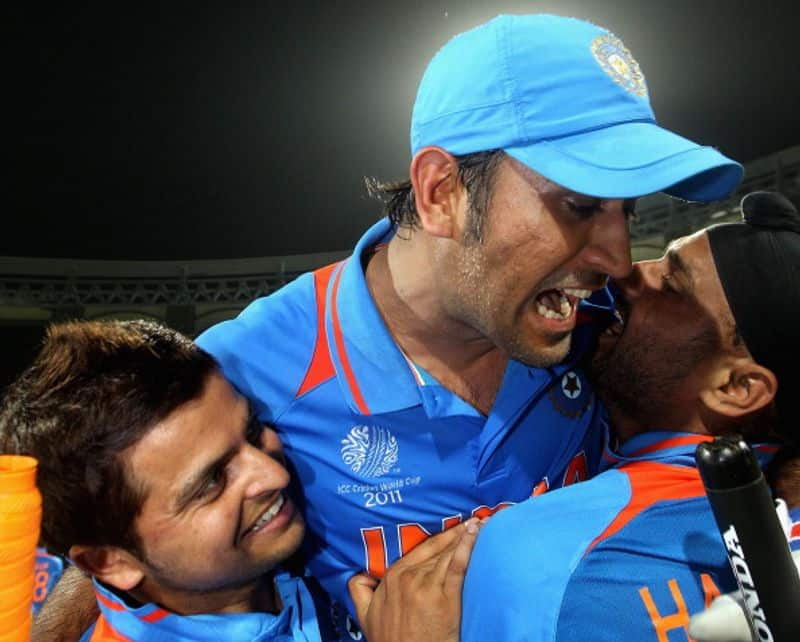 Now, even after Dhoni's retirement, Pranav wants to keep following his favourite superstar, as he is on "Mission 18".