UPSC 2020: Anjali Vishwakarma gave up well-paying MNC job for taking Civil Services Exam
Anjali Vishwakarma secured 158th rank in UPSC-2020. Through her grit and dedication, she made it to the Civil Services Main Examination recommendation list.
Image: Anjali Vishwakarma
Anjali Vishwakarma secured 158th rank in UPSC-2020. Through her grit and dedication, she made it to the Civil Services Main Examination recommendation list.
Anjali, who hails from Kanpur, studied in Dehradun till Class 12, following which she returned to her hometown and went on to get her B.Tech degree from IIT Kanpur. She then took up employment at a foreign company.
Anjali's father, Arun Kumar, works as assistant works manager at the Ordnance factory in Kanpur, while her mother, Neelam Vishwakarma, is a housewife. Her younger sister, Aarushi Vishwakarma, too has done her MSc in Mathematics from IIT Bombay.
At present, Anjali lives in Kanpur with her family. "One can earn money by doing a job for a living, but something should also be done for the society," she says.
It is this thinking that prompted Anjali to leave her job and start preparing for the UPSC exam. She was successful in her second attempt.
Gave up an MNC job for exam preparation
Anjali Vishwakarma graduated from IIT Kanpur in 2015 and worked for an oil company till 2018. Her work saw her operating from abroad most of the time. Much of the work that the Mexico-origin oil company did was offshore.
Anjali underwent training in the UAE. She has worked on-site in Norway, Malaysia's Strait of Malacca, Britain and New Zealand. When she decided to prepare for the UPSC exam, Anjali was working in New Zealand.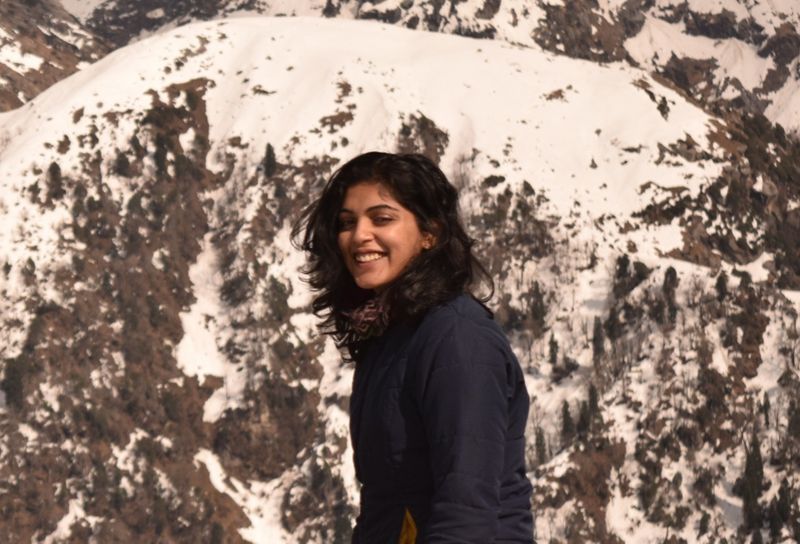 Image: Anjali Vishwakarma
Impactful work in life is possible through administrative service
Anjali says that she felt that her abilities could be better served through the Indian Administrative Service. She believed that she could do more impactful work in life through IAS.
Anjali says she took up the job in the oil company to be financially secure so that she could afford her studies. "Many people are earning money. But these people (in the IAS) are earning money and are doing something different. That is when I felt the urge to prepare for the UPSC examination," she says.
"I have always wanted to do something that has an impact on society. One can also be inspired by their friends," Anjali says.
Also Read: Dr Apala Mishra, who came 9th in UPSC civil service exams, shares her success mantra
Success in the second attempt
Anjali decided in 2018 that she would prepare for the Public Service Commission exam. She tried her luck for the first time in 2018. However, she was unable to clear the Preliminary examination. In her second attempt, though, Anjali made it through.
What helps during an interview
According to Anjali, the UPSC interviews are a test of an individual's personality. This personality is not formed in a year or two. "The interview explores the environment in which you spent your childhood, what kind of friend circle did you have in school and college, etc. All these factors decide how you think. Your thought process helps you in the interview," she says.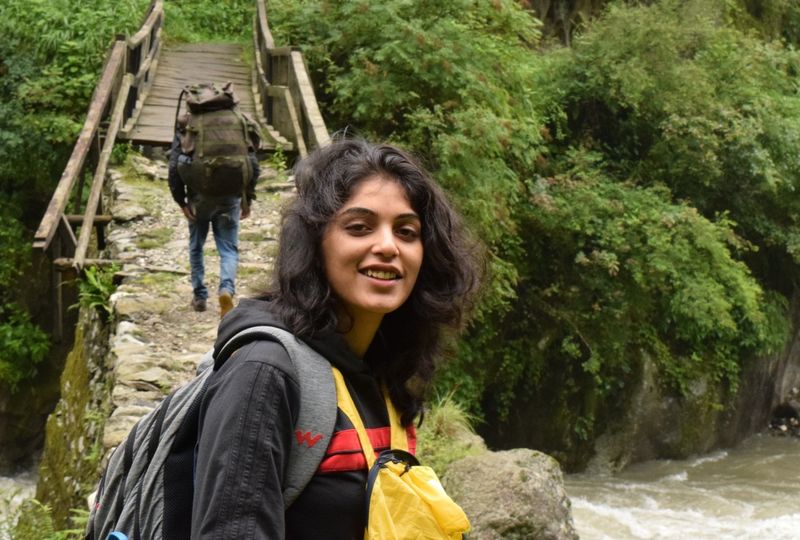 Image: Anjali Vishwakarma
Lower time spent on Internet increased focus on studies
While preparing for the Civil Services Main examination, total focus is a necessity. One cannot be distracted by what is happening around. Sharing her experience, Anjali says the Internet was not a distraction back when she was in class 12th. At that time, it was easy to focus on studies, she says.
Distance from social media for three years
Anjali used to study for 15 to 16 hours without getting distracted during her UPSC exam preparation. She stopped using social media for three years. She says that it is essential to understand the exam and necessary preparations need to be done for it. "Patience is very important for the exam. Giving up is not an option," Anjali says.
"The youth engaged in the preparation of the examination should stay away from social media. Keep your friend circle in such a way that they do not distract them from studies again and again. Focus and consistency on studies are essential. Everybody does hard work. This means that even if you study only for 4 hours every day, you ensure that you make those hours count. Keep away from social media for a year or two," she adds.
Personality is not developed just by studying
Anjali says that preparation for the competition can at times cause disappointment. In 2018-19, when she could not clear the preliminary exams, she was disheartened. She realized that her method of preparation was not correct. "During the day, I would not just sit and study. Having studied for 15-18 hours, if I did not understand something at some point, I used to take a break. I have some hobbies too. I do photography and sketching. I started learning new languages. Besides this, I used to play whenever I got a chance. Studying alone will not develop a personality. New things should be tried all the time," Anjali said.
"Overall, your personality should be good. The school teaches you to come first in the examination. College teaches you how to score maximum marks in the exam. Similarly, if you understand the UPSC exam, then you too will be successful in it," she added.
Credit for success to parents
Anjali credits her parents for her success. Her parents encouraged her to keep studying and told her that they would not force her to do anything else. She also received support from her younger sister, Aarushi. The learning environment at home was very good. She even got help from her teachers. When she resigned from the job in New Zealand, her former colleagues backed her.
Also Read: UK Royal Mint launches first-ever gold bar featuring Goddess Lakshmi to celebrate Diwali