iPhone SE 4 to feature iPhone 14-like design, 48MP camera, USB Type-C & more
iPhone SE is finally going through a much-needed and anticipated breakthrough with SE 4th Gen. It is said to ditch iPhone 8-design and adopt iPhone 14's instead. MacRumors reports that the iPhone SE 4 is expected to take inspiration from the iPhone 14, and it is internally codenamed "Ghost".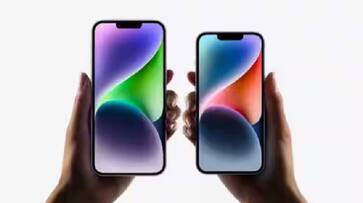 The rumours concerning the next iPhone SE have already started to circulate amid the fervour and enthusiasm surrounding the recently released iPhone 15 series—the iPhone 15, iPhone 15 Plus, iPhone 15 Pro, and iPhone 15 Pro Max.
According to MacRumors, the iPhone SE 4 is internally known as "Ghost" and is rumoured to be inspired by the iPhone 14. Inexpensive iPhones are rumoured to include the following important features:
Also Read | Apple iPhone 15 users are unable to charge phone using USB-C power banks: Report
Action Button, a replacement for Mute/Unmute Switch as seen in iPhone 15 Pro and iPhone 15 Pro Max
iPhone 14 chassis
USB-C Port, putting the final nail to Apple's proprietary Lightning Port
Single 48-MP rear camera means no dual-camera
OLED display
Face ID, finally on an iPhone "inexpensive" SE
iPhone SE 4, based on iPhone 14 chassis, may lack curved edges like the iPhone 15 and has an undecided camera bump design.  By the time it is released in 2024 or 2025, these advancements may appear to be too wonderful to be true right now. Although the 48MP sensor and Action button are dubious owing to cost issues, it may include USB-C, OLED, and Face ID.
Although 48MP sensors are getting cheaper, they might not be affordable just yet. In 2024, all devices—including the entry-level iPhone 16 and maybe the next iPhone SE 4—might have the Action button, which is presently only available on iPhone 15 Pro models.
Also Read | Did iPhone 15, iPhone 15 Plus survive the bend test? (WATCH)
Last Updated Sep 29, 2023, 11:44 AM IST